SoundRacer V8 Simulator – Should Have Bought A V8
Jamie Alberico | Nov 01, 2012 | Comments 4
Ever close your eyes at the stop light and fantasize about trading in your vehicle for the throaty rumble of that muscle car you always told yourself you'd buy?  Someone out there has finally found a way to fulfill that fantasy – but you're still going to have to keep your eyes closed.
Say hello to the SoundRacer, which will make a Dodge Neon sound like a Ferrari. Kind of.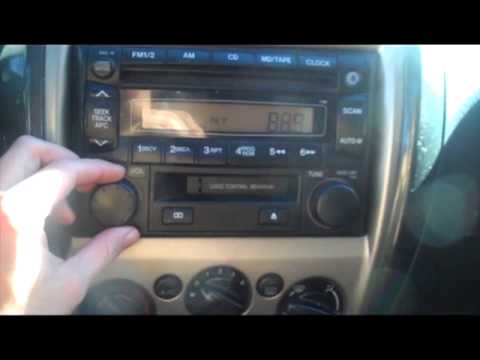 The SoundRacer is a compact FM transmitter that is designed to fill your cabin with the rich purrs of the super car of your choice.  It works by plugging into your 12V/cigarette lighter socket, then finding an empty frequency on the radio.   Set the SoundRacer to the same frequency, revv to 3000 RPMs and wait for the beeps.  The SpeedRacer will do its best to accelerate, shift, and cruise with you.
You can choose from several SoundRacer models: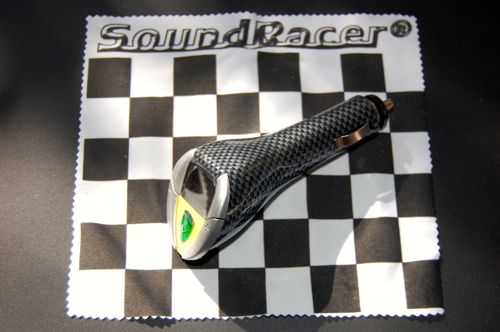 V8 — plays the angry rumble from a Shelby Mustang through your speakers
V10 — magically transforms the cabin of your Volvo into a Lamborghini Gallardo
V12 — a must have for the racing gearhead who adores the Ferrari 512, but could never quite get the financing figured out
V10J — for the Toyota driver who wishes it was a Lexus LFA
While the SoundRacer does work its acoustic wonders through your speakers, you can still listen to music.  Just use the included line-in cable and connect the SoundRacer to the headphone connector on your SmartPhone or MP3 player.
The SoundRacer FM Transmitter is small enough to go unnoticed for a good while, but unless you're putting headphones on your passengers until they get into the car and blindfolding them once they're there, it's really meant for a good laugh – a decent gag gift considering the $20 asking price.
Related Posts:
Filed Under: Toyota Tundra Accessories
Comments (4)