Review: 2016 Toyota RAV4 Limited Adds More Style, Quieter Cabin Still Lacks Pop
Tim Esterdahl | May 17, 2016 | Comments 1
When it comes to compact SUVs, the Toyota RAV4 stands out in many people's minds due to its reliability and size. Yet, Toyota aims to expand this view with an upgraded exterior, improved interior and a hybrid option. All of these additions help increase the appeal of the 2016 Toyota RAV4, but borrowing a turbo-charged engine from Lexus would go a long way to really improve the SUV.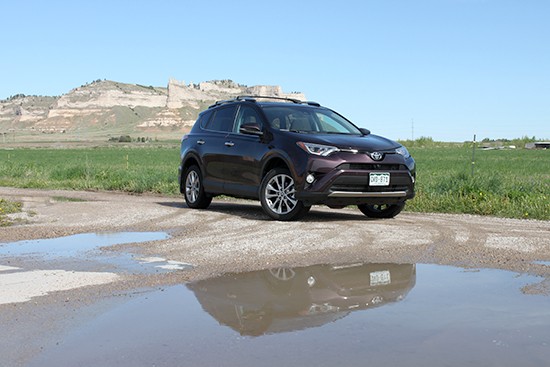 I picked up the 2016 RAV4 in the midst of a long day on the road and with a little over 200 miles to drive home that day along with a hard deadline to be home by 5 pm. With all of this going on, I hit the road quickly without really paying much attention to the SUV. About all I took in on the SUV was the really interesting "Black Currant Metal/Latte" exterior color which I swear looks like a deep, rich purple at night. Adding to the many items I missed the refreshed front end with the SUV being parked away from me. More on this later.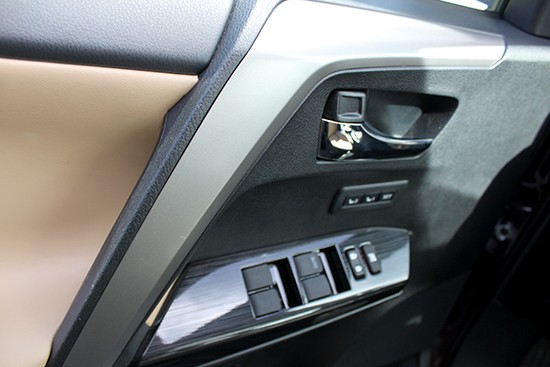 On the road, I started to notice a variety of differences from prior RAV4's I've been in. Chief among them were the seats which were surprising more comfortable than I recall. Also, it felt a lot roomier and much quieter than previous models. These observations were proved factual looking at the news release on the 2016 Toyota RAV4.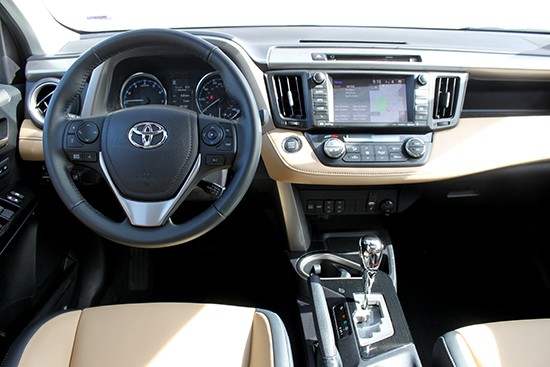 I'll be honest, when I first saw the press release, it only looked like Toyota was adding a hybrid to the RAV4 and I didn't really read it in depth. Reading it again after driving this RAV4 Limited, I see they actually did quite a bit more. The quietness I observed was one of those improvements with sound insulation materials added to the rear cargo area, floor pan and side/rear doors. Now, it is still a bit noisy, but it is also $37k fully loaded and not $50k+ like a quieter Lexus SUV.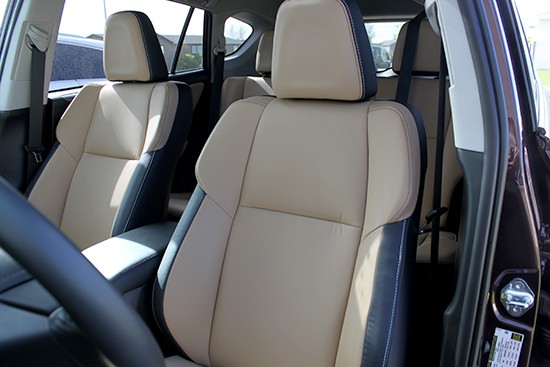 Also, improved was the front exterior styling which I noticed the next day. What's different? Essentially, Toyota designers changed up the grille and changed the headlight shape as well as altered the front fascia to integrate the fog lamps a better. These changes may be slight, but they help a lot IMO. It is true, I haven't always been a big fan of the RAV4 and, with these changes I'm coming more on board.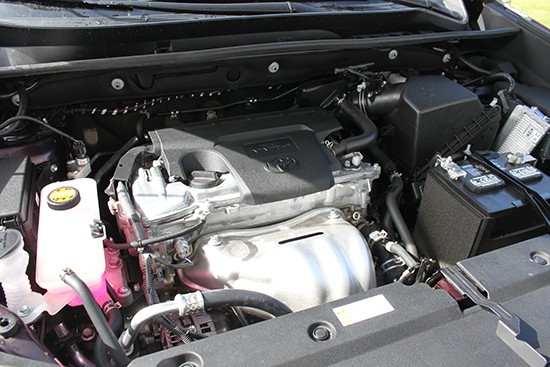 What don't I really care for on the RAV4? It boils down to the engine. I have had the opportunity now to drive a variety of competitors like the Ford Escape. The EcoBoost in the Escape really works in this segment and I feel like Toyota using a turbocharged engine now found in the Lexus NX 200t would be a welcome addition.
Plus, the infotainment system Toyota uses is just so-so and, after using Apple Carplay on a VW Golf, I'm sold on the new apps for Android and Apple devices. Incorporating apps like these would be a welcome improvement.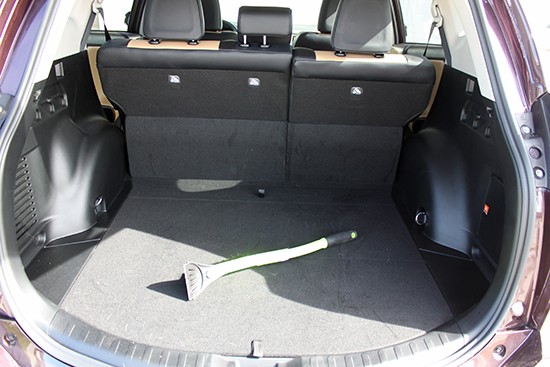 Back to the many new things on the RAV4. Starting with this model year Toyota added a suite of safety features called Toyota Safety Sense. These features, available on Limited and XLE grades, bundle together Pre-Collision System (with Forward Collision Warning and automatic emergency brake), Lane Departure Alert, Automatic High Beams, Pedestrian Pre-Collision System and Dynamic Radar Cruise Control, according to a Toyota Press Release. Also, the RAV4 LE gas and XLE gas and hybrid feature standard Blind Spot Mirror and SE gas, Limited gas and Hybrid grades have standard Blind Spot Monitor with Rear Cross Traffic Alert.
Now, I know, those safety features sound like nannies and "one more thing that will break," but the Blind Spot Monitor and Dynamic Radar Cruise Control are really amazing features. If you haven't experienced them yet, I would encourage you to drive one with it. You will be sold.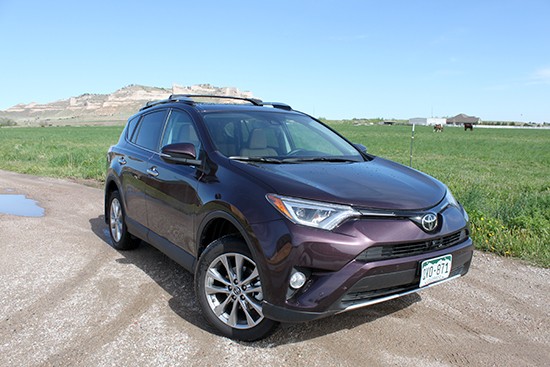 Overall, I like the direction Toyota is going with the RAV4. They stepped up the interior, sharpened the exterior and really added more value to the SUV. This comes on the heels of intense competition from everyone including the new Kia Sportage which is quite good. As a top contender in the segment, Toyota is keen to keep up. I think this new RAV4 will continue to do quite well for the company.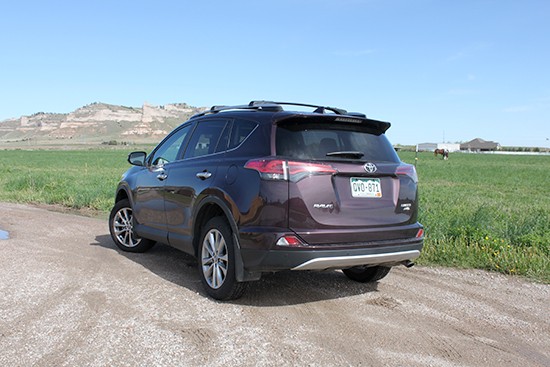 Model: 2016 Toyota RAV4 Limited AWD
Engine: 2.5L 4-cylinder
Transmission: 6-speed Automatic
HP/Torque: 176 HP and 172 lb-ft of torque
MPG: 22/29/25 city/highway/combined
Options:
Advanced Technology Package (upgraded camera, JBL audio, Navigation, larger 7-inch screen, XM radio and a variety of Apps) – $1,435
Price: $37,356 with $900 delivery fee
Filed Under: TundraHeadquarters.com
Comments (1)