REVIEW: 2016 Toyota Avalon Hybrid Limited, Perfection with Slow Sales
Tim Esterdahl | Aug 08, 2016 | Comments 2
The 2016 Toyota Avalon Hybrid Limited is one of the best examples of Toyota quality, hybrid technology and new styling language wrapped into one sharp car. Sadly, market trends to SUVs and trucks plus a Lexus-like price point among other things are seeing sales off by as much as 20 percent versus the prior year.
How Good is the 2016 Toyota Avalon Hybrid Limited?
Without question, the 2016 Toyota Avalon Hybrid is one of my favorite cars Toyota produces and this is especially true in the near-luxury Limited trim. With plush interior materials akin to a Lexus, a sharp exterior design accented by the new design language of the spindle grille and a roomy cabin, the Avalon is really quite nice. However, these amenities also mean the price point is high with our test model coming in at $43,285 with a $835 destination fee. For those wondering, the base 2016 Lexus ES Hybrid (very similar car) starts at $41,020. To be fair, the Avalon has a starting price in the low 30s for the base model while the Lexus ES starts at $38,100.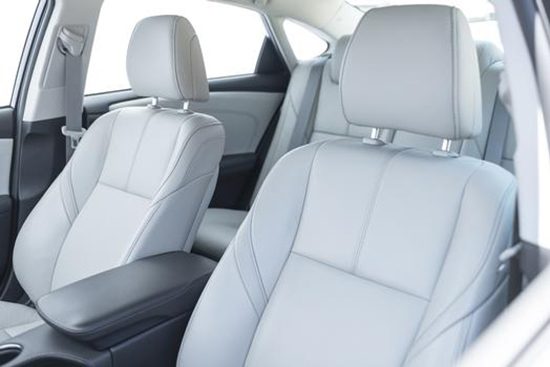 In fact, the Toyota Avalon is so similar to the Lexus ES Hybrid, it is easy to forget you are in one and not the other. With this press loan, I didn't get the chance for much on road time for a variety of factors, however, I took my time checking out the interior and I actually forget I was in a Toyota.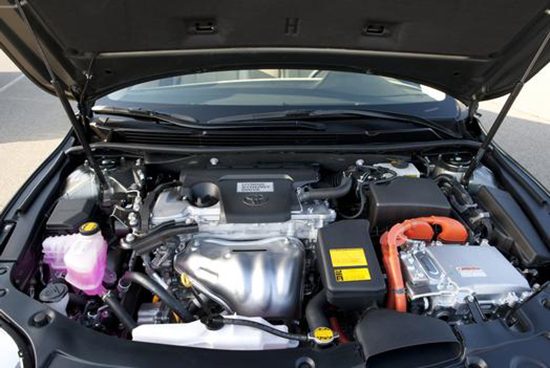 What little time on the road I had, basically confirmed what I already suspected. The 2.5L four-cylinder engine mated to the Hybrid Synergy Drive system behaves just as flawlessly as it does in the Lexus. It is powerful for passing and has plenty of power off the line. Plus, it returns 40/39/40 city/highway/combined fuel economy which is just incredible for a large sedan.
With its large trunk, everything fits in including several sets of golf clubs, groceries, luggage, etc…
Ultimately, I have nothing but good things to say about it, except for the fact, you could buy a Lexus for the same price.
Sales Down 20 Percent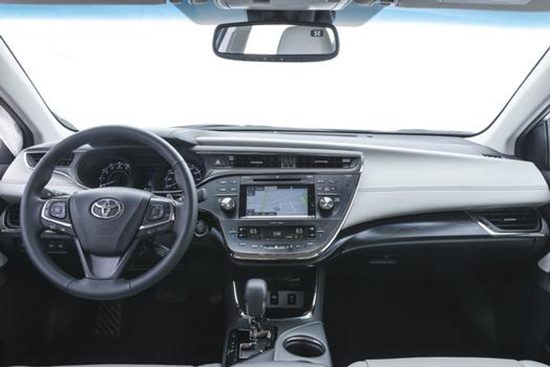 Speaking of those sales, they are indeed off by 20 percent as of July, 2016. Now, this isn't a high-volume car so Toyota is likely not concerned with these results so much, but they are not rosy by any means.
In July, 2016, Toyota sold 3,754 units vs. 5,281 units (-28.9 percent) in July 2015. Year to date, Toyota has sold 27,068 units vs. 33,999 units last year (-20.4 percent).
Interestingly, ES sales have been pretty flat. In July, 2016, Lexus sold 5,497 ES units vs. 5,440 units (+1.0 percent) in the prior year. Year to date, Lexus ES sales are 33,390 units vs. 34,481 units (-3.2 percent).
Keep in mind the entire sedan market is down right now with the rise of SUVs and trucks.
What's New for 2016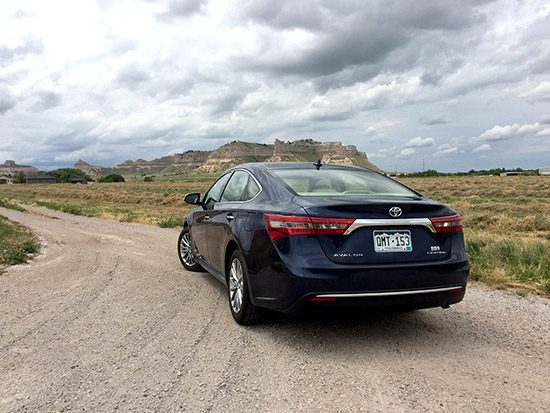 Toyota did a slight refresh on the Avalon with a redesigned grille and new front turn signal lamps. Also, they added a new base XLE Plus trim. Finally, a wireless smartphone charging system is now standard for the XLE Premium and Limited trims.
In the end, again, I really do like the 2016 Toyota Avalon Hybrid. If you are in the market for a smooth riding, large sedan with exceptional fuel economy, this car is for you. Although, I'd probably buy the Lexus ES Hybrid instead since it can be equipped with more features and better interior styling for slightly more money.
Model: 2016 Toyota Avalon Hybrid
Engine: 2.5L four-cylinder with Hybrid Synergy Drive System
Transmission: Electronically controlled Continuously Variable Transmission (ECVT)
Options: 
Toyota Safety Sense Package ($500)
Price as Tested: $43,285 with $835 Delivery Processing and Handling Fee
Filed Under: TundraHeadquarters.com
Comments (2)