Private Eyes Are Watching You. Are You Paying Attention?
Jason Lancaster | Jan 22, 2008 | Comments 7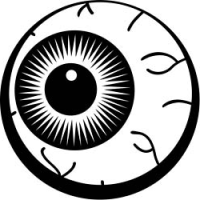 Sorry to pull out the corny Hall & Oates lyrics, but it made me laugh…Toyota has announced they will integrate "eye monitoring" into a new safety system designed to measure if a driver eye's are looking at the road. Combining this data with crash detection systems, Toyota's goal is to determine if you're paying attention to what's going on. If the vehicle determines you're not looking at the road, the vehicle will automatically apply brakes, pre-tension safety belts, etc., in order to prepare for a crash.
There are a few problems with this system. First of all, calibrating this system for different people will be difficult. Anyone wearing eyeglasses, sunglasses, different skin tones, light differences caused by people wearing hats, makeup, etc., would all present problems. I don't pretend to know exactly how this system works, but I would imagine it depends on a computer's ability to differentiate between light and dark. Obviously, this would be an imperfect system. Perhaps when combined with other data (like crash avoidance sensors i.e. vehicle proximity radar) there would be enough information for the vehicle to make a judgment.
There's another problem with this – a legal problem. Keep in mind that every sensor reading and input is recorded by your vehicle. While none of the manufacturers have disclosed specifics, it's a well-known fact that vehicle sensor readings can be retrieved after a crash. Imagine if your vehicle said you weren't looking at the road just before an accident. If the system incorrectly assumed you weren't paying attention and recorded as much, you could be legally liable for an accident that may not have been your fault. Imagine hitting a deer – your insurance company would retrieve your "eye data", and if they determined you were looking away when you hit the deer, you could be on the hook for the accident.
In these litigation happy United States, it seems like Toyota's eye-sensing safety system would be begging for a lawsuit.
Filed Under: Tundra News
Comments (7)