Leno Takes Ironman Ivan Stewart Out for a 4×4 in a 4×4 Toyota Tundra
Tim Esterdahl | Nov 10, 2014 | Comments 0
Jay Leno's garage is normally filled with hot street rods, fast muscle cars and classics. Yet, he decided to take a slight departure from the norm and try off-roading in a Toyota Tundra. Of course, as is the case with Jay Leno, it isn't any Toyota Tundra and he isn't riding with nobody. Enter Ironman Ivan Stewart and his Baja ready Toyota Tundra. Enjoy.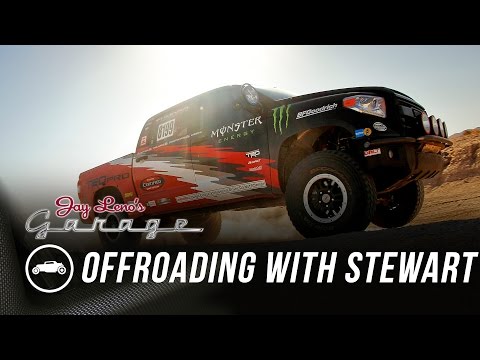 Leno does seem to have a lot of fun driving … and eating. This video is yet another example of Toyota's marketing push to highlight the TRD Pro series and its off-road prowess.
We like this advertising approach from Toyota. They are reminding people of their off-road prowess while also saying you don't necessarily need a Ford Raptor. kiev.natashaescort.com The TRD Pro can do much of the same things as the Raptor for a lot less money.
It will be interesting to see how well the Toyota Tundra performs during the Baja race. One thing is for sure, Toyota has a LOT riding on it.
Filed Under: Tundra Videos
Comments (0)