GasPods – Saving Fuel with Roof Attachments
Tim Esterdahl | Mar 27, 2013 | Comments 22
We are always on the lookout for innovative ways to save fuel and help our readers get more MPG. Here is yet another way to save fuel albeit with some rather odd looking roof attachments.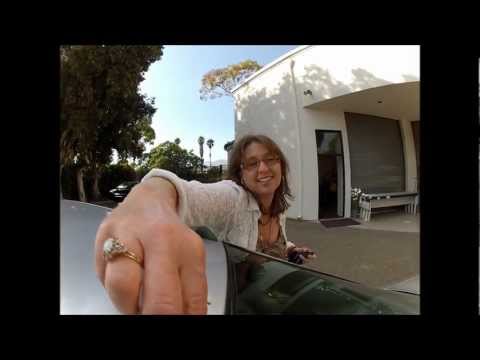 These GasPods are designed to enhance the airflow around the vehicle resulting in a reduction in drag much like the new aerofins on the 2014 Toyota Tundra. The GasPods makers claim that:
Computational aerodynamic performance modeling analysis (simulated wind tunnel testing) conducted by the world's largest independent Computational Fluid Dynamic (CFD) focused provider of engineering simulation software, support and services, concluded that a kit of 10 GasPods placed along the rear roof of a vehicle traveling 35 and 65 mph expanded, organized, and enhanced the airflow to result in a reduction of the vehicle's drag coefficient by around five percent (5%).
Our editor and engineer guru Jason Lancaster says, "I think the science is sound, but it seems a little unbelievable. If it were this easy, I'd guess Detroit would have tried it by now…but who knows."
These GasPods run from $79 to $125 for a set depending on how you want to install them and if you decide to match your vehicle color.
It does seem really interesting that these GasPods are so similar to the new aerofin ideas that Toyota is employing. This idea could be a part of the larger fuel savings goal in full-size pickups. While we realize that not everyone that drives a pickup cares about MPG, there are many owners who do. By using this idea and others like the new eVOLVE tires, significant fuel savings could finally be realized. The problem is that nobody really knows for sure since there are so many different, new ideas that have yet to be combined into a real-world test.
What do you think of these new GasPod innovations? Could simply adding these to your truck improve your MPG?
Related Posts:
Filed Under: Auto News
Comments (22)