Ford F-150 EcoBoost Problems: Shuddering, Power Loss & Limp Mode
Jamie Alberico | Oct 18, 2012 | Comments 112
UPDATE: We've been told that Ford has a fix for this problem coming ASAP. See https://tundraheadquarters.com/2012/10/26/breaking-news-ford-f150-ecoboost-shudder-fix-confirmed/ for the details.
In recent months, a growing number of Ford F-150 EcoBoost owners are reporting that their trucks can shudder and stall during normal use. In severe cases, some EcoBoost F150 owners have said that their trucks have suddenly gone into "limp mode," where the engine loses almost all power.
Reports of EcoBoost shudder and power loss are coming primarily from humid states, such as Texas and Florida.
After reading numerous Ford truck forums, talking to various auto experts, and even talking to a couple of Ford technicians, this is what we've learned:
Ford has a growing problem here, as the number of EcoBoost owners reporting issues isn't getting any smaller
Ford's response to this problem has only served to anger afflicted EcoBoost F150 owners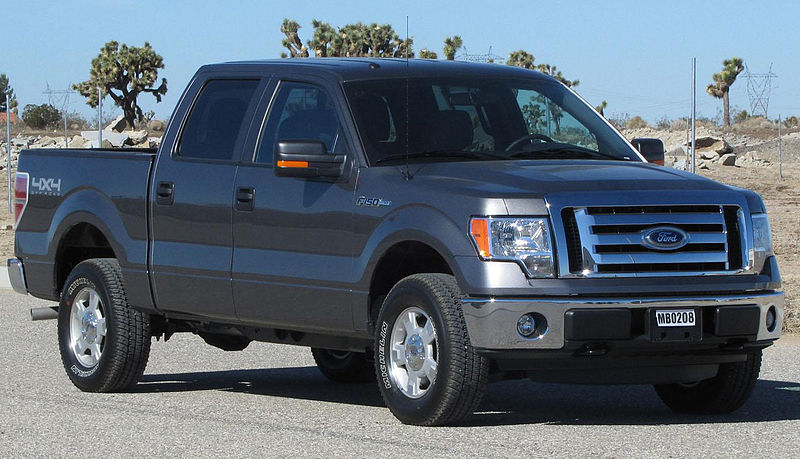 What's Causing the EcoBoost to Shudder and Go Into Limp Mode?
Most drivers reporting EcoBoost issues say the trouble begins as a vehicle shudder – which can vary from a slight wiggle to a violent shake – that occurs during normal operation.
From there, the shudder problem can escalate to a computer override that puts the F150 into "limp mode," which essentially kills all engine power. Considering that some F150 owners have reported going into limp mode while driving down the freeway, this is a pretty disconcerting situation.
Based on our investigation, the origins of the problem stem from the Charge Air Cooler (CAC).
A CAC cools the intake air after it passes through the turbocharger, just before the air enters the engine. A Ford technician spoke out on a forum saying that the CAC is working too well, as it's cooling the intake air so much that condensation is forming inside the air intake tube. We confirmed this explanation with a couple of experts (including a Ford dealership service manager in Texas who wished to remain anonymous), but were unable to get official confirmation from Ford.
Here's how it happens:
As air is drawn through the charge air cooler, moisture collects inside the tubing. This typically happens when the engine is cruising on the highway, as the air flow into the motor is relatively slow.
If the driver hits the throttle, the sudden change in the intake air flow rate through the CAC causes the engine to essentially vacuum up all the moisture inside the tube.
If the amount of condensation (water) the engine ingests is small, you just get a minor shudder. If the amount of condensation is significant, the F150's computer system throws a red flag and forces the vehicle into limp mode to prevent further damage.
For drivers in areas where the dew point is equal to the ambient temperature for hours at a time, condensation inside the CAC is a frequent and sometimes severe problem.
The Reaction of Drivers and Ford
Ford F-150 drivers affected by these malfunctions were outraged, not only because of the vehicles' sudden defect, but also by a lack of resolution from Ford. Starting in July 2012, F-150 owner and YouTube member kelley350x documented his truck's problems and call to a Ford regional representative. The videos document the vehicle beginning experiencing problems at 25,000 miles and by 37,937 throwing codes for Water Intrusion, Random Misfire, Misfire on Cylinder 1, and Misfire on Cylinder 4.
That's one upset F150 owner, isn't it?
If you listen to this call, you'll hear the Ford regional representative suggest that the driver had purchased the wrong vehicle for towing, as Mr. Kelley's problems occurred primarily when he was towing a relatively light 6'10" trailer. Back in July, the Ford rep informed Mr. Kelley that a Ford was currently working on a solution and it would be available in 4-6 weeks. However, as of this writing (mid-October 2012) there is no concrete resolution. Ford did release a programming update (see below), but many EcoBoost owners are reluctant to say the problem is fixed.
Why is this little shudder such an issue for F150 owners? The reactions of those whom went from smoothly cruising down the highway to a creeping crawl cannot be understated. Forum posts such as "My Ford Eco-Boost Almost Killed Us!" are hard to ignore. The forum user reports that while trying to pass a slower vehicle on the highway, the motor lost power (went into Limp Mode) and he had to pull over to avoid collision. An ardent Facebook page entitled "Ford F150 Problems and what is Ford Motor Company doing about it?" has formed to share their stories. Perhaps most persistent in their posts is the anger when they're told that Ford has made dealerships aware of the problems, but hasn't told them how to fix it.
What's worse is that Ford isn't working with EcoBoost F150 owners who are understandably reluctant to drive their trucks. Ford is not providing loaner vehicles to these buyers, nor are they attempting to come up with a solution that would get these drivers out of the EcoBoost and into a 5.0L (which, it must be said, seems to be operating flawlessly).
Potential Fix Now Available
Thankfully for Mr. Kelley and other similarly afflicted F-150 drivers, Ford has come out with a solution and issued a TSB to address this shuddering problem. Ford has issued a software update – a "patch" for the PCM (powertrain control module) – as well as adding a deflector over the air intake to try and channel the condensation away from the intake.
Luckily for Ford and most F-150 drivers, you'll likely only experience these issues if you live in (or are traveling through) a high humidity area with a low dew point. Still, if you live in an effected area, good luck to you.
Any F150 owners are encouraged to comment below and share their story!
Search terms people used to find this page:
https://tundraheadquarters com/ford-f-150-problems-shuddering-power-loss-limp-mode/
Filed Under: Auto News
Comments (112)