EPA: 4-Cylinder, 8-Speed Turbocharged Toyota Tundra in 2025
Tim Esterdahl | Apr 30, 2013 | Comments 14
An EPA official declared that by 2025, when the CAFE regulations take full effect, 90 percent of the vehicles on the market will have turbocharged engines. Is it EcoBoost or bust for the Toyota Tundra?
Speaking at the recent SAE World Congress,  Edward Nam, director of the EPA's Light Duty Vehicles & Small Engines Center in Ann Arbor, MI said that the current turbochargers generally are "limited to 261 psi (18 bar) of brake mean effective pressure, but that 348-psi (24-bar) units will be in the market by 2016 and used widely by 2025," according to WardsAuto.com.
The mean effective pressure is a measure of the average pressure over a cycle in the combustion chamber of the engine. By creating more pressure with less engine, the vehicle is more fuel efficient.
By building and creating more powerful turbochargers the CAFE regulations will be more reachable for all manufactures. Nam says that 90 percent of all vehicles will have them paired with 8-speed transmissions.
"We believe turbochargers will improve over time, and we believe engines will be able to improve over time," Nam told WardsAuto.
The improvement in turbocharged engines will ultimately create smaller and smaller displacement engines such as a 392-psi (27-bar) model.
"So that means that a vehicle like a Ford F-150 or Chevy Silverado (pickup truck) being run with a 4-cyl. engine," Nan told WardsAuto.
The growth in turbocharged engines has been dramatic with Ford products who seemingly believe they are indeed the future. As we have documented though, there is some long-term concern about durability as well as questions over real-world fuel economy numbers (see: Consumer Reports story and video below).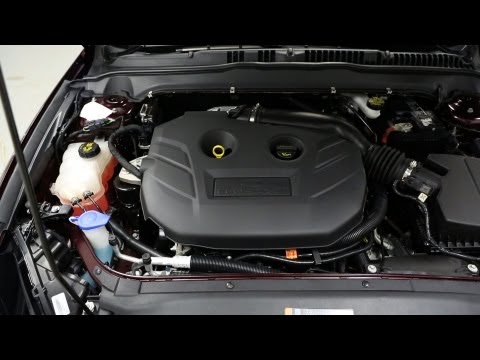 If we are too believe the EPA fuel economy stats for turbocharged engines (raise your hand if you do … didn't think so), these engines could save 4 billion barrels of oil and slash greenhouse-gas emissions by 2.2 billion tons (2 billion t) between 2017 and 2025.
While that is nice, the numbers consumers care about are fuel savings. Nan believes this will translate into a lifetime fuel savings for consumers around $5,700 to $7,400. He bases these numbers on the fuel efficiency of smaller engines and the current gas price of $3.87 per gallon.
Keep in mind though that the new CAFE regulations WILL make vehicles more expensive. Nan says that number should be around $1,800 more compared to the 2016 prices. This wild guess puts the average payback period of 3.5 years when buying a new vehicle.
It isn't just going to cost consumers though, automakers are expected to shell out a combined $136 billion in costs to meet these new regulations.
Apparently, the EPA doesn't think just a simple turbocharger will get the vehicles to obtain better MPG. The increases in electric and hybrid vehicles should help as well. Yet, Nan says their estimates are that less than 3 percent of vehicles in the market in 2025 will have a plug-in.
"We believe most auto makers should be able to meet the standards largely through advancements in internal-combustion engines and improvements in emissions," Nan told WardsAuto. There's a wide range of technologies available to help meet the standards."
These advancements will come in the way of an increase in diesels, improved aerodynamics, and improved tires that have better rolling resistance.
All of this translates into a light-duty, full-size truck market that has an incredibly similar aerodynamic look. The reality is that from a designers standpoint a truck is a box and there are only so many things you can do to make it look original while being aerodynamic. These trucks will either have a turbocharged or diesel engine, 8- or 9- speed transmissions and improved exhaust systems.
What do you think? Do you agree with the EPA that turbocharged engines are the future? Your turn, sound off below.
Related Posts:
Filed Under: Tundra News
Comments (14)