Author Archive for Jamie Alberico
A long time auto-enthusiast, Jamie's skills in fabrication and her experience with restoring a 73′ VW Super Beetle and a 66′ American Rambler make her one of the most experienced gear heads to ever write for TundraHeadquarters.com. For fun, Jamie has an eclectic range of hobbies including special effects makeup, painting, yoga, and jogging with her German Shepard, Boomer.
Often times, when people hear the phrase "eco-friendly technology," the assumption is that a compromise is required, i.e. "we're getting rid of something that works and replacing it with something that's green but not quite as efficient."
This is not one of those times.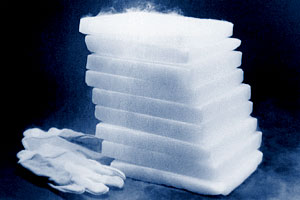 Dry ice blasting is reducing cleaning times in automotive factories by as much as 75%, which means factories are running longer and automotive manufacturers are saving money on normal maintenance tasks.
Here's an explanation of the technology and how it's impacting the auto industry.
Fans of high clearance designs can now look forward to improved ride and performance with the Fox Racing 2.5" coil-over for 7" BDS suspension lift kits. Available as an upgrade for current BDS Tundra strut extension lift kits – or as a complete 7" performance suspension – the Fox Racing Coil-Overs are designed for 2007-2012 2WD and 4WD Tundras.
A coil-over system is one of the best ways to lift your Tundra, at least as far as performance and durability are concerned. If you lift your truck and don't install a new set of shocks and springs that adjust the ride to compensate for the new suspension geometry, you may notice that your Tundra's handling is "loose" up front.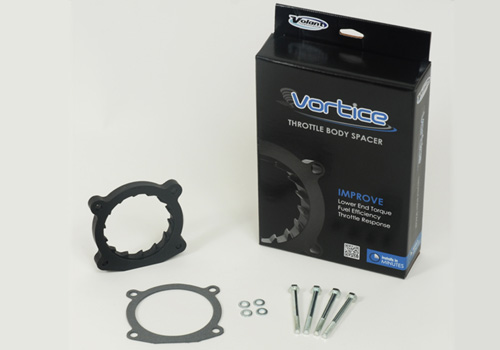 In the days before electronic fuel injection systems, throttle body spacers were pretty common. They were a quick, easy way to add power to your carbureted or TBI (throttle body injection) vehicle. Today, with the advent of multi-port electronic fuel injection, the benefits of a throttle body spacer are a bit more dubious.
Our own Rob Eckhart decided to answer the question once and or all – Do throttle body spacers really work? – and tested a Volant Vortice TBS on his own 2nd generation Tundra.
Here are the results of that test and our analysis.
Search terms people used to find this page: