US Army Tests HUMVEE Replacement Pickups
Benjamin | Jun 07, 2010 | Comments 15
Everyone knows about the Humvee, the heavy-duty 4×4 that inspired the original HUMMER H1 civilian SUV. While the Humvee has served the US Army well over the past few decades, technology continually marches forward. The Joint Light Tactical Vehicle (JLTV) is the program dedicated to finding the Humvee's replacement…and to our eyes the JLTV entrants look a heck of a lot like pickup trucks.
The JLTV has been in development for several years under the auspices of a number of military contractors, and the primary aim of the design has been to improve on areas where the original Humvee fell short. Of these upgrades, perhaps most important has been the emphasis on upgrading the 'survivability' of the vehicle. While the Humvee was quite capable at tackling a wide variety of off-road situations, it fell down noticeably when it came to protecting occupants from shrapnel, improvised explosive devices (IEDs), or machine gun attacks.
As a result, the three vehicles competing for selection as the JLTV have been designed to incorporate armor plating – which was not included in the original Humvee spec – as well as bullet-proof glass to provide a further level of safety for soldiers riding inside. JLTV requirements also detail:
The need for the vehicle to be able to escape a situation on as many as two flat tires
Be able to function normally after having had any of its fluid tanks compromised by small arms fire
Improved overall performance in terms of speed and acceleration
Better fuel economy
Higher top speed
More payload capacity
Must be able to be delivered via C-130 or CH-47/CH-53 helicopter
Also of importance to Army planners when evaluating the JLTV candidates is the ability to perform quick and easy repairs in the field. Each potential candidate is going to be judged on its overall reliability while pulling tough duty, and that reliability must be better than that of the Humvee.
Once the winning design is selected, there will be three different primary configurations of JLTV ordered by the U.S. Army. Essentially, these three configurations are utility (ranging from ambulance and high capacity payload movers), general purpose scout models, and combat personnel carrier vehicles. Three companies are currently neck and neck when it comes to demonstrating the capabilities of their Joint Light Tactical Vehicle designs: General Tactical Vehicles, Lockheed Martin, and BAE Systems.
JLTV Technology Could Trickle Down To Consumer Pickups
Fuel economy is of critical importance to the Army of the 21st century. When conflicts are fought far away from infrastructure, fuel costs can be astronomical. According to a Pentagon study, the Army currently spends $400 on ONE gallon of fuel in Afghanistan. Obviously, the cost is so high because of transportation, but it should emphasize the importance of going as far on one gallon of fuel as possible. If the new JLTV manages to achieve it's mission while getting great gas mileage, you can bet that consumers will see that same technology on their personal pickups in the near future.
Finally, here's some AMAZING video of a commercial armored truck being shot at by an AK-47…while two guys sit in the cab and chat. The truck isn't in the JLTV competition, but it is being offered to private defense contractors as an alternative to armored commercial vehicles like this Bullet-Proof Armored Tundra we wrote about a couple of years ago.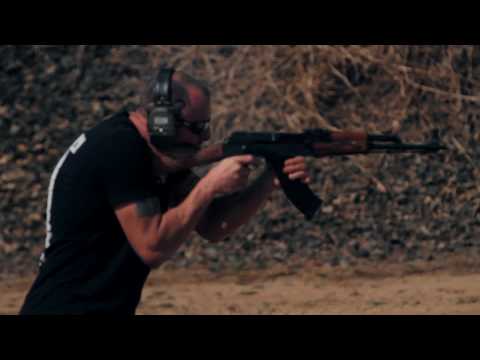 Filed Under: Auto News
Comments (15)