$40k+ Ford Raptor 90 Foot Jump – Stupidity on Display
Tim Esterdahl | Feb 05, 2013 | Comments 19
It seems to us that more and more truck owners are doing stupid things with their rides. In the latest example, here is a $40k+ Ford Raptor that jumps 90 feet through the air. Sounds cool, except it was amateurs doing it. The footage is unreal.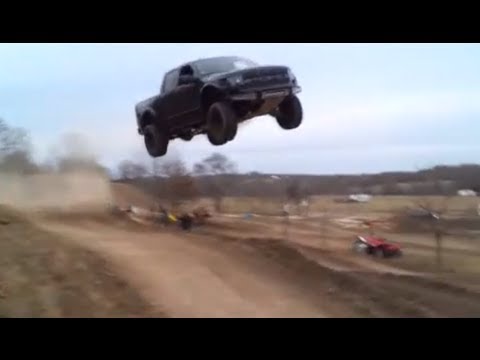 While the stupidity in the jump is obvious especially with the footage of the ambulance having to be called. We also believe that the $40k+ Ford Raptor will probably be considered as totaled by an insurance company. While the exterior damage looks benign, you would have to imagine that the suspension and undercarriage is seriously damaged. Those parts aren't cheap and we can't imagine the size of the repair bill.
The sad part is the jump which lasted less than a minute will end up costing thousands to the parties involved. Is it worth it? We say no way. How about you?
Filed Under: TundraHeadquarters.com
Comments (19)