2016 Toyota Tundra TRD Pro – On the Road to Michigan Towing the 1963 International C1200
Tim Esterdahl | Aug 18, 2016 | Comments 5
In what will likely go down as one of the crazier press loans and career stories, I'm hitting the road to Michigan after Labor Day with a 2016 Toyota Tundra TRD Pro towing my 1963 International C1200. Why? I sold it and you are never going to believe the buyer.
Now that I have your attention, the buyer is none other than Toyota's Tundra and Tacoma Chief Engineer Mike Sweers. Yep, Mike is buying the International from me. Turns out, Mike and I have talked about this truck off and on over the few years I've gotten to know him at various events. As most of readers probably have guessed, I spend a lot of time seeing various engineers, executives and PR reps at different events. This is pretty invaluable since we can quickly get beyond the "corporate speak" and get further in-depth on topics. One of those topics that keeps coming up is my old International. People really seem like they want to talk about it a lot including Mike. At the Million Mile Tundra unveiling, I told him I was selling it and he agreed to buy it.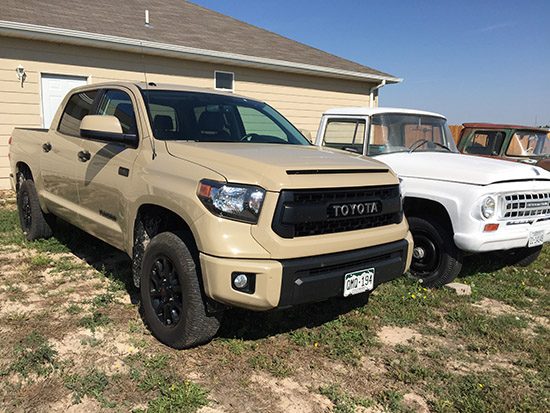 Toyota graciously offered to loan me a 2016 Toyota Tundra TRD Pro as the tow vehicle. I ended up booking a trailer through U-Haul after being unable to find another option.
I'll be loading the International up after Labor Day and making the 20 hour drive East bound to Michigan.
It will "sorta" be like this:
My plan is to stop for one night along the way since I'm not a young kid anymore plus a long-distance tow is going to wear me down. Positive feelings, pleasant bonuses and big winnings — all this is about australian pokies. With the development of technologies gambling has become much more affordable. Today you can play blackjack, roulette or free casino games with no need to download and install applications. Just choose the casino and move on to the game! The variety of pokie games available on popular gambling services will delight both beginners and experienced players. Choose free online pokies, which require no deposit or sign-up, or play at a casino for real money, previously collecting all available bonuses.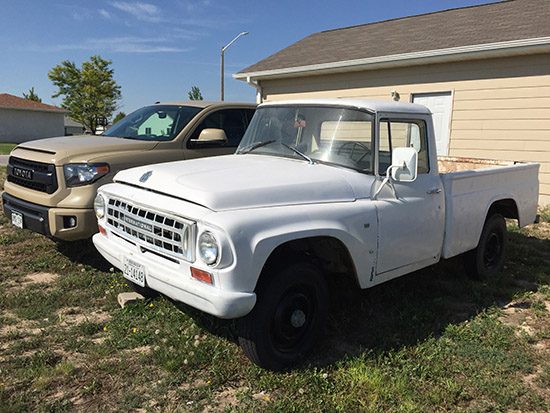 As I travel, I'll be posting updates here on THQ. Truck Trend will be publishing a review of the long-distance tow.
If this Tundra looks familiar, it is the same one I reviewed back in March.
Finally, before I leave, I'll be using the Tundra quite a bit. More to come on this.
Filed Under: TundraHeadquarters.com
Comments (5)