Review: 2016 Toyota Highlander Hybrid AWD – Sneak Peek at 2017 Model and Segment Recap
Tim Esterdahl | Mar 14, 2016 | Comments 3
Great looks, room for 8, good fuel economy and plenty of technology offerings makes the 2016 Toyota Highlander Hybrid a strong competitor in its segment. And it is about to get even better.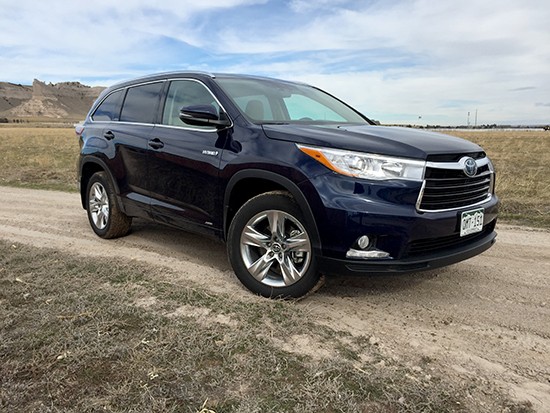 2016 Toyota Highlander Impresses
Many fans of this site know I'm a big fan of the Highlander and the 2016 model is no exception. This SUV just hits so many key marks for myself and my family it, quite frankly, will likely end up as a permanent vehicle in my driveway this year.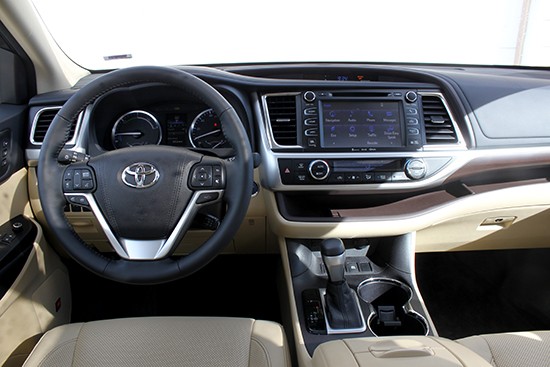 The reasons to buy one are ample. The interior is spacious and offers plenty of room for my family of 5 along with additional seating which we often need.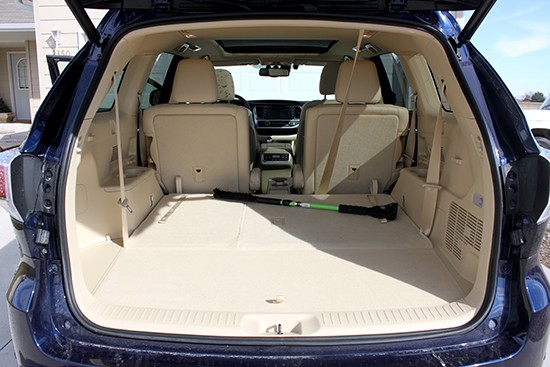 Also, the rear storage area is spacious and the panoramic moonroof is a favorite for the kids.
On the road, it is quiet, comfortable and the powertrain is smooth and well balanced. Driver visibility is really good, it corners well and is really relaxing to drive.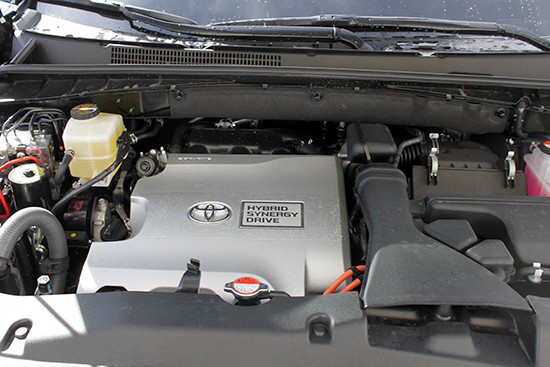 For the hybrid models, it comes with a continuously variable transmission that is smooth and provides ample power at all times. I've never once felt it didn't shift right with this vehicle nor the other Highlander models I've driven over the years.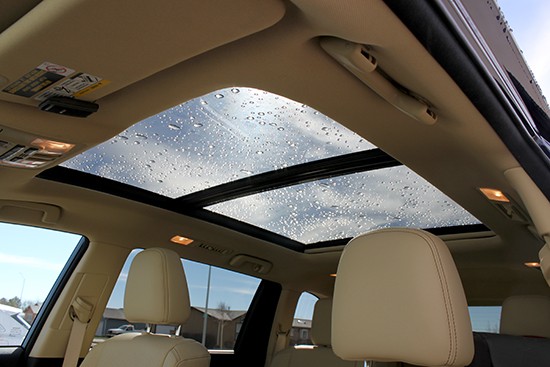 Pricing for our test model came in at $51,385 with $900 delivery and processing fee. This is on target with other SUVs in the market. While the price is up there, the EPA estimated fuel economy of 27/28/28 makes up for some of the $7k upcharge for the hybrid over the standard limited trim.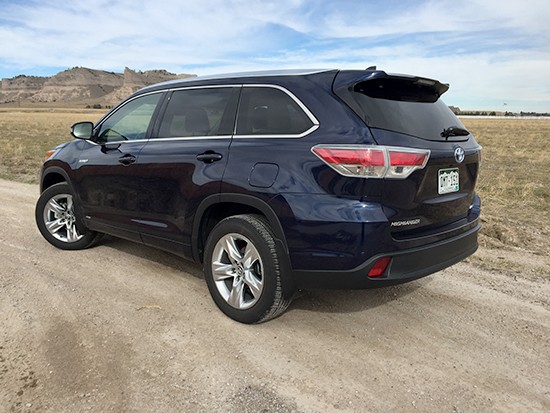 About the only things I didn't like on this test model was that upcharge since the non-hybrid returns 19/25 and the return on investment time seems really long. Also, the interior color combination of the dark and light didn't work for me.
New Model Coming This Fall
This morning, as I was beginning to write this review, Toyota announced it is bringing a new Highlander out and will unveil it at the 2016 New York International Auto Show.
This new model has lots of updates with the key ones being:
Newly Developed Direct Shift 8-Speed Automatic Transmission
New 3.5-liter Direct Injection V6 Boosts Horsepower/Helps Increase MPG
New Available Stop and Start (S&S) Engine System
Standard Toyota Safety Sense
New Sportier SE Gas Model; Hybrid Trim Expands to Four Grades
Refreshed Exterior Styling
The multitude of changes seemed aimed at fuel economy with the new engine, transmission and the expansion of the hybrid trim to four grades instead of just limited. The last point should allay my concerns about pricing with the hope Toyota will offer a version in the mid 30ks instead of having to spend more than $50k.
Increasingly Competitive Market
If you thought the truck market was really competitive, the third-row SUV market is really heating up especially between Toyota, Jeep and Ford. For years, when people think of SUVs, the Explorer is one of the top models which comes to mind. Toyota has been making up ground on the Explorer even with the newly redone Explorer hitting the sales lots.
Last month, the Explorer topped 20k units with 17.5 percent growth (up 7.1 percent annually). The Jeep Grand Cherokee came in second with 15,380 units sold, up 12% and 28.5k for the year representing a 7 percent growth. Toyota countered with 12,466 units sold and 10.7 percent growth and is up 6.3 percent on the year.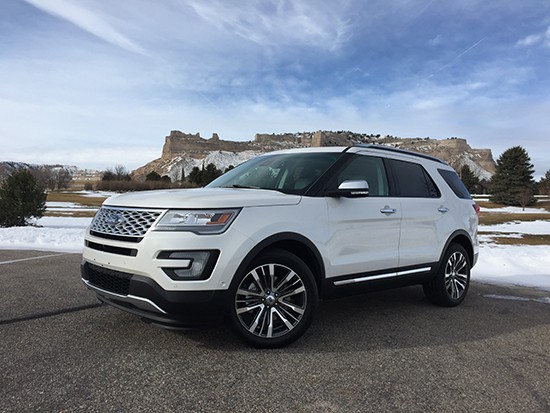 Last month, I got a chance to spend a week in the new Explorer and it is clear Ford has spent some money developing this SUV. It is very good with a ton of features. In fact, it has so many features and is so nice in the platinum edition, I spent the week thinking I was driving a luxury SUV and not an Explorer.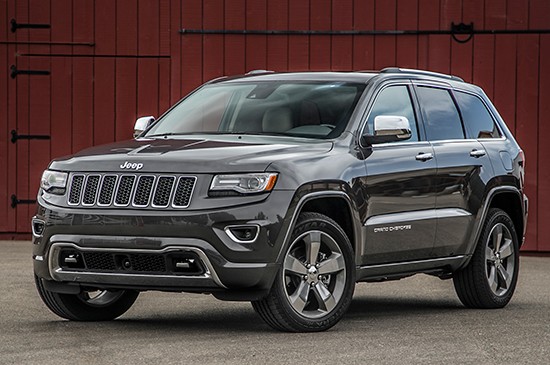 I have also been fortunate to spend a little bit of time in the Jeep Grand Cherokee. It, like the Explorer, has a lot of features including the EcoDiesel engine option used in the Ram 1500. What's interesting here is the Grand Cherokee only seats 5, however, both Ford and Toyota see it as a cross-shopped competitor.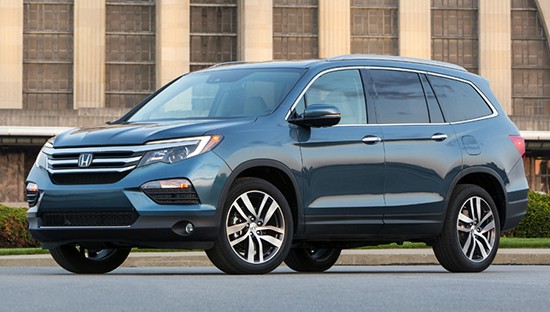 In case you were wondering, the Honda Pilot comes in fourth with a tad less than 10k units sold. Even with an all-new redesign, the Pilot slipped some 24 percent last month with Honda suggesting this was only due to the big sell-off of older models it had last February.
This segment is going to be one I will be watching as competitors are increasingly becoming more competitive. Ford said recently it sees this market as robust and expects continued competition through the end of the decade. Toyota says they expect Highlander says be around 175k units – an increase of 15k units. Also, the product mix will likely hit 44 percent of higher trim levels (Platinum and Limited). And hybrid sales are expected to get a boost from 3 percent to 10 percent with the new grade setup.
With continued improvement in fuel economy, more features and their easy to drive characteristics, I could see the segment being competitive for quite a while longer.
Filed Under: TundraHeadquarters.com
Comments (3)