2010 Toyota Tundra Platinum Package
Jason Lancaster | Feb 18, 2009 | Comments 54
In addition to announcing the new 4.6 L V8 for the 2010 Tundra at the Chicago auto show, Toyota also debuted a new Platinum luxury package for the new Tundra.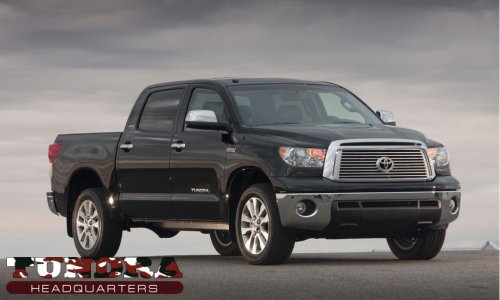 The staged Toyota media photos do a nice job of making the Tundra look mean. Make sure to study the interior picture below – this Platinum package is beautiful.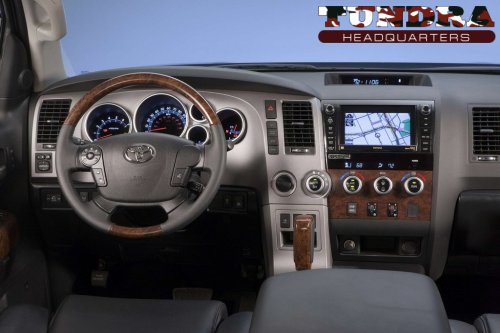 Check out the faux wood-grain dash, steering wheel, and shifter. We had no idea Lexus made a truck.
Essentially, the new "Platinum" Tundra is a decked-out CrewMax Limited with 20″ wheels, a faux wood-grain dash, navigation, moonroof, heated and cooled seats, lots of chrome (including a sharp after-marketing-looking grille) and more.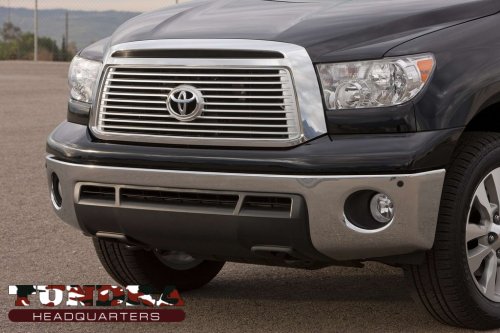 The new 2010 Platinum package will include a very sharp looking chrome grille that looks an awful lot like the Carriage Works billet grille we reviewed.
Pricing for the package is $5,140 above the standard Limited Tundra (which is already pretty snazzy).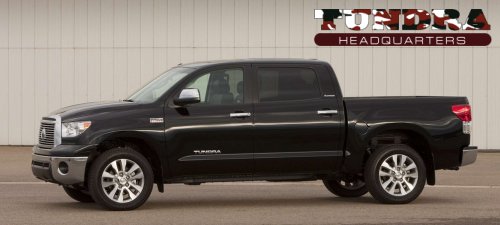 The Platinum package will be available in four colors – Black, Silver, Slate, and Salsa Red. If you're looking to buy the nicest possible Tundra available, your package has arrived.
Search terms people used to find this page:
https://tundraheadquarters com/2010-toyota-tundra-platinum-package/
Filed Under: Tundra News
Comments (54)