Toyota Tundra 1SICTOY – Featured Truck
Tim Esterdahl | Jun 28, 2013 | Comments 8
This truck is exactly like the license plate tells us – 1SICTOY. It is a stunner with a smooth finish and a great collection of accessories.
Owner Jeff Bailey says that the wheels are 24″ boss 330 with Falken rubber. The special drop kit it's a Mcguaghy's 4/6 kit. And there is a Gibson Catback exhaust custom run out in front of right rear tire.
Other cool addons are:
Recon black housing projector
headlights
5pc billet grill
afe ram air intake
HID lights in low beams and fog lights
body matched color mirrors, door handles, and bumpers
Katskinz two tone leather interior
Pioneer dvd/nav 7in head unit
1800 power acoustic amp
2 12in power acoustic competition shallow mount subs
All interior lights are LED
Gaylords low profile bed lid with actuator
Sprayed bed liner
Viper alarm
Black housing LED third brake light
DT MOTO black housing LED taillights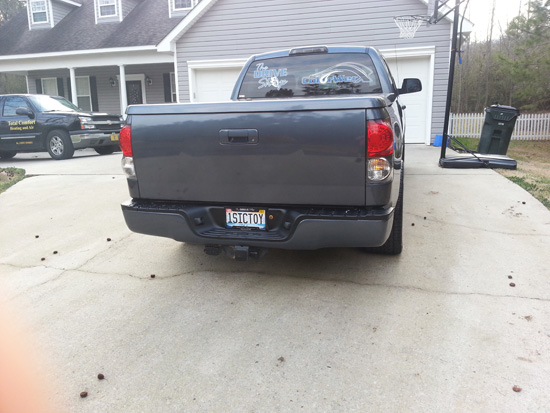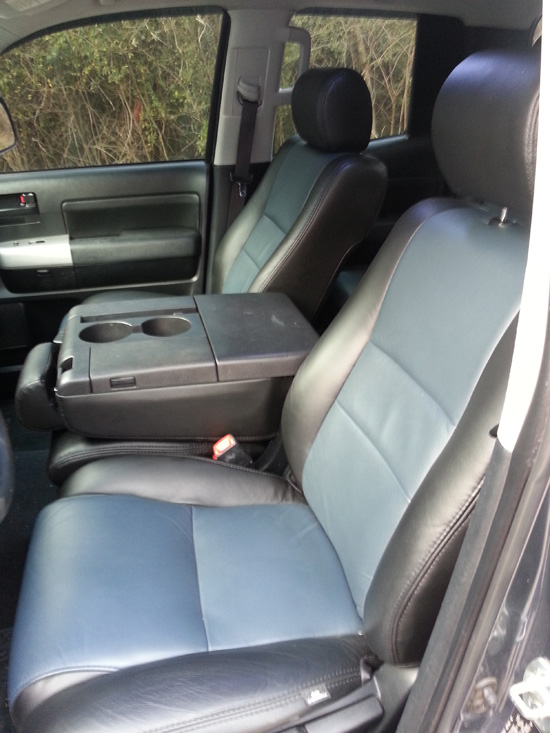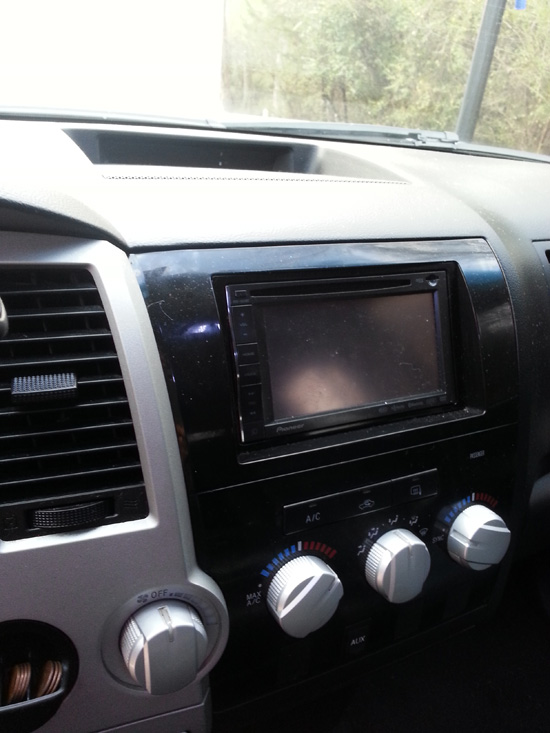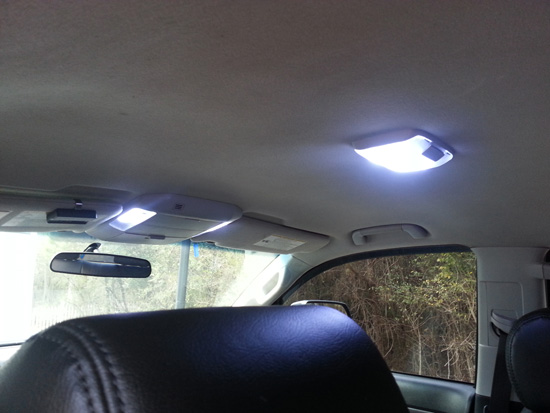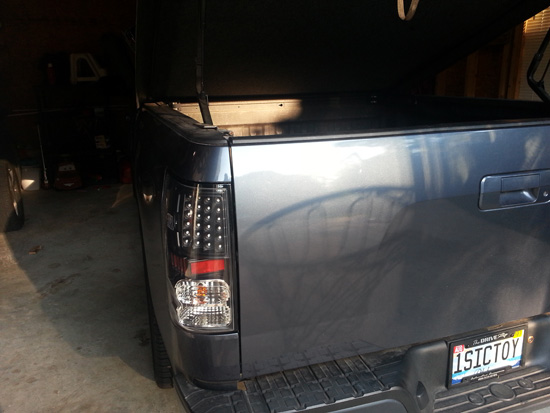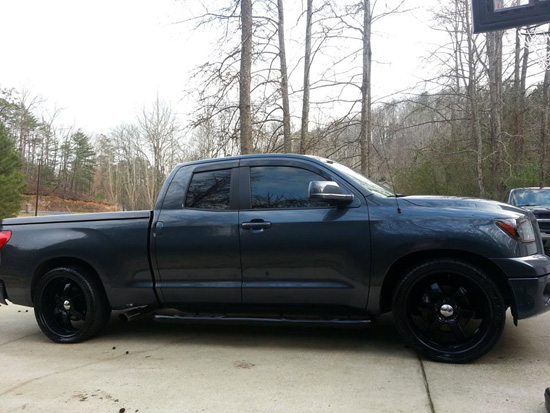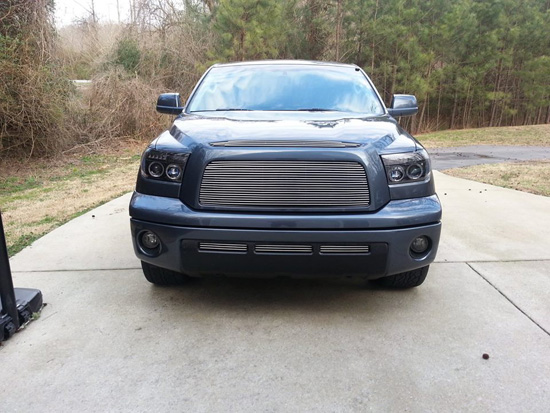 All of these additions make this truck look SWEET! Great job!
What do you think? Sound off below!
Related Posts:
Filed Under: Featured Vehicles
Comments (8)