Power Seat Problems? Toyota Tundra Power Seat TSB
Jason Lancaster | Jul 20, 2011 | Comments 7
Toyota has released a TSB for some of its 2007-2010 Tundras regarding a power front seat that fails to operate because the 30-amp seat fuse is open. An improperly seated wiring harness has been determined to be the cause and installation of an updated wiring harness protector has been identified as the fix.
Installation of the updated wiring harness protector will be installed under Toyota's Comprehensive Warranty until the expiration of 36,000 miles or 36 months from the date the vehicle was placed in service. The TSB number is 0060-11.
How to Repair the Power Front Seat and Open Fuse Issue
1. Make sure that the front power seat is inoperative and that the fuse is open. If either of these conditions is not met, then this TSB isn't applicable. There will be another one, not to worry.
2. Remove the front power seat switch.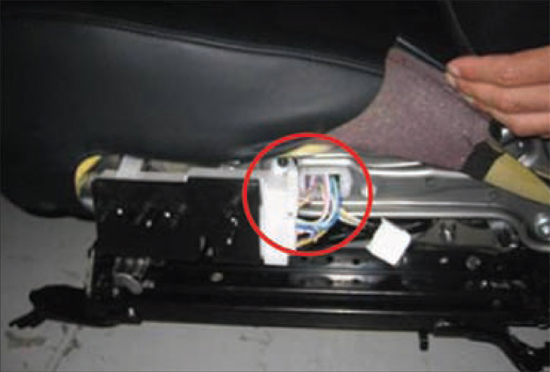 3. Check the color of the wiring harness protector:
If it is WHITE, bypass this step and go to the next step, which would be step #4.
If the wiring harness protector is GRAY, this TSB does NOT apply and you need go no further. However, if you have a problem, check the "Body Electrical Diagnosis Quick Reference Guide" to diagnose and correct an open fuse issue.
4. If the wiring harness is neither white nor gray, inspect it. Issues to look for:
any damaged wires
a protector that is not locked into position
If neither of the above conditions is observed, check the repair manual.
5. Replace the Power Seat Wiring Harness Assembly, making sure the wiring harness protector is fully locked into position.
6. Test it and put it back on the road!
Filed Under: Tundra Recalls
Comments (7)