Tundras of 2010 SEMA Show
Jason Lancaster | Nov 04, 2010 | Comments 0
Below is a small sample of the hundreds of photos I've taken at SEMA so far this week. Be sure to check out each one – every truck will be featured and described in greater detail in the future (assuming that I can contact the owners, that is).
First, a nice little video: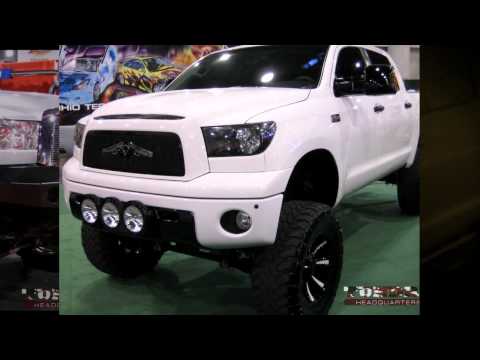 Now, some more photos so you can see the trucks in greater detail:
I severely underestimated the amount of time it would take to:
shoot photos
shoot video
interview accessory manufacturers
get business cards and make notes for follow-up
write posts
manage my "other" job
Bottom line, my "coverage" of SEMA this year hasn't been too fantastic…but I have captured some cool video, photos, and a lot of great info you can look forward to reading here on the site during the next few months. Benjamin and I will be very busy writing!
Special thanks to Mark for accompanying me to SEMA, working the camera, etc.
Filed Under: TundraHeadquarters.com
Comments (0)