Toyota/Lexus News for September 2, 2016
Tim Esterdahl | Sep 08, 2016 | Comments 0
Here is your weekly update on Toyota/Lexus news.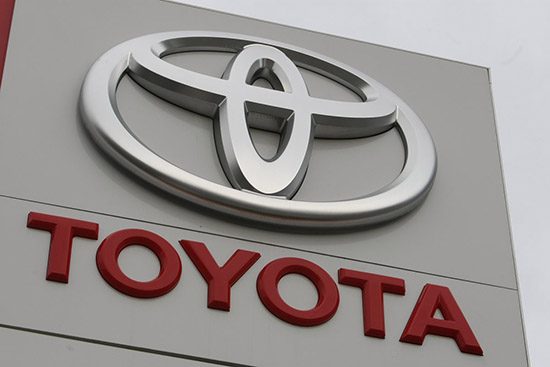 Toyota Motor Sales Reports August 2016 Sales
Toyota Motor Sales (TMS), U.S.A., Inc., reported August 2016 sales of 213,125 units, a decrease of 5 percent from August 2015 on a volume basis. With the same amount of selling days in August 2016 compared to August 2015, sales were down 5 percent on a daily selling rate (DSR) basis. Toyota division posted August sales of 182,187 units, down 4.6 percent on a volume basis and DSR basis. Lexus posted August sales of 30,938 units, down 7.6 percent on a volume basis and DSR basis. 
Press Release: https://pressroom.toyota.com/releases/toyota-lexus-august-2016-sales.htm
Sales Chart: https://pressroom.toyota.com/article_display.cfm?article_id=5692
Toyota Engineers Easier Access for Child Safety Seat Mounts; New Design Results in Improved IIHS Child Safety Rating
Toyota already has more vehicles rated as Top Safety Pick and Top Safety Pick + by the Insurance Institute for Highway Safety (IIHS) than any other automaker, but now they have yet another rating to add to the list of accolades, an IIHS Good+ rating for Child Safety Seat Ease-of-Use.
Press Release: https://pressroom.toyota.com/releases/toyota-access-child-safety-seat-mounts.htm
Video: Toyota engineer demonstrates how designers and engineers improved child safety seat ease of use for the 2016 Toyota Prius.
Toyota Motor Sales Opens New Lexus Parts Distribution Center in Atlanta
Toyota Motor Sales, U.S.A., Inc. (TMS) has officially opened a new parts distribution center (PDC) in Lithia Springs, Georgia. The new Atlanta PDC will employ up to 30 employees in 107,000 square feet of space. Stocking approximately 43,000 Lexus parts, the facility will serve 27 Lexus dealers in the Southeast, primarily in Atlanta, as well as a five state area that includes Georgia, North Carolina, South Carolina, Alabama, and Tennessee.
https://pressroom.toyota.com/releases/tms-lexus-pdc-atlanta-opens.htm
Rally RAV4 Wins Ojibwe Forests Rally; Ryan Millen and the RAV4 Move into First Place Tie for National Championship
Following nearly three hours of intense racing, Ryan Millen and his Toyota RAV4 earned a first place finish at the Ojibwe Forests Rally. The stellar performance not only put the Rally RAV4 in a points tie with Cameron Steely in the 2WD Class, but it is the first time the team finished on the podium overall, regardless of vehicle class, nudging out more powerful, highly modified competitors. The finish by Millen and co-pilot Christina Fate also sets up a winner-take-all season finale at the next Rally America National Championship round.
https://pressroom.toyota.com/releases/rally-rav4-ojibwe-2016-win.htm
Toyota Engineers Rally Corolla iM to Third-Place at Ojibwe's 10,000 Lakes Regional Event
Engineers from Toyota's North American R&D headquarters in Michigan took to the Minnesota wilderness last weekend in a nearly-stock Corolla iM and they left having earned their first-ever podium finish. This was the team's first appearance in Rally America's regional rally held during the Ojibwe Forests Rally since the team returned to stage rally in 2014. It was also the second race Rally America appearance for the iM. The team first ran the Spring Green hatchback at the Susquehannock Performance Rally (STPR) in June, but that race was more of an experiment than a competition.
https://pressroom.toyota.com/releases/ttc-2016-ojibwe-forest-rally.htm
Also worth noting…
Filed Under: Auto News
Comments (0)