Toyota\Lexus News September 16, 2016
Tim Esterdahl | Sep 16, 2016 | Comments 0
Here is the latest news from Toyota\Lexus for the week ending September 16, 2016.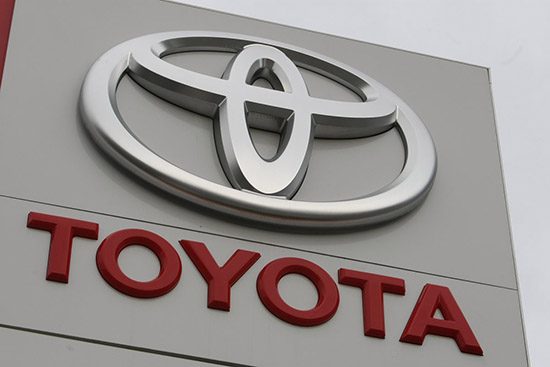 Toyota Ramps Up Truck Production
Toyota will increase Tacoma's production by more than 60,000 trucks annually at its Baja California, Mexico facility in 2018. The increased volume will add approximately 400 jobs and inject about $150 million in new investment. Since November 2011, Toyota has announced expansions to its North American operations, resulting in over 7,000 new jobs and a total of about $3.7 billion in additional investments. Current production for Toyota Motor Manufacturing de Baja California (TMMBC) is over 100,000 Tacomas and truck beds per year. This change will allow TMMBC to produce approximately 160,000 units in late 2017 / early 2018―running three crews, three shifts per day. TMMBC currently employs over 1,100 team members.
https://newsroom.toyota.co.jp/en/detail/13617831/
Toyota and Open Source Robotics Foundation to Partner on Robotics and Automated Vehicle Research
Toyota Research Institute (TRI) will join forces with the Open Source Robotics Foundation (OSRF) and its newly-formed for profit subsidiary Open Source Robotics Corporation (OSRC) to expand the development of both open source and proprietary tools for Toyota's fast-growing robotics and automated vehicle research initiatives. This move to significantly expand TRI's research and engineering capabilities reflects Toyota's ongoing evolution beyond the boundaries of the conventional automotive industry to become a broad-based mobility technology company. Toyota Research Institute is also awarding OSRF a $1 million charitable contribution in support of its mission to advance the development and adoption of open source robotics software.
https://pressroom.toyota.com/releases/toyota-research-institute-robotics-automated-vehicle-research-sept15.htm
Lexus Kinetic Seat Concept World Premiere at the 2016 Paris Motor Show
Lexus will debut the Kinetic Seat Concept, a revolutionary fiber net construction that re-evaluates the principles of car seat occupancy, at the 2016 Paris Motor Show.
https://pressroom.toyota.com/releases/lexus-kinetic-seat-concept-premiere-2016-paris-motor-show.htm
Toyota Disrupts TechCrunch with Technology Trifecta 'The Impossible Quest'
Master visual futurist Syd Mead, one of the world's most recognized visual architects whose credits include the films Tron and Blade Runner, and Emmy-award winning director Jason Zada, who directed feature film "The Forest" and is responsible for the pop-culture phenomenon "Take This Lollipop" and "Elf Yourself," will deliver a 4-D VR Experience to support west coast debut of all-new Toyota Prius Prime at TechCrunch Disrupt. "The Impossible Quest" is a sensory overload VR event that incorporates users' creations using a custom-engineered proprietary 3-D design tool. 
https://pressroom.toyota.com/releases/toyota-techcrunch-disrupt-prius-prime-2016.htm
2016 Lexus RX a Winner in Inaugural 'Ward's 10 Best User Experiences' List
The all-new, fourth-generation 2016 Lexus RX has been named to the first-ever "Ward's 10 Best User Experiences" list. Twenty eight vehicles were evaluated by the publication's trusted and experienced editors on their routine daily commutes, with points awarded for easy smartphone integration, user-friendly and intuitive controls, advanced intelligent driver assistance technology, and the usage of appealing interior materials as part of the overall user experience.
https://pressroom.toyota.com/releases/2016-lexus-rx-ward-10-best-user-experience.htm
RAV4 'Top of the Class' for Car Seat Installation, According to Cars.com
Cars.com has named the 2016 Toyota RAV4 to its Car Seat Honor Roll. RAV4 is one of only six vehicles, out of 84 model-year 2016 and 2017 vehicles tested, to receive this distinction. According to Cars.com, the RAV4 earned a perfect score in each category of the test, which was performed by certified child passenger safety technicians using an infant seat, convertible seat and booster seat. Cars.com says that "when it comes to car seats, the RAV4 is at the top of the class," praising a large backseat to accommodate rear-facing baby seats.
https://pressroom.toyota.com/releases/rav4-latch-car-seat-honor-roll-2016.htm
Toyota NASCAR Driver Carl Edwards Parks His Sprint Cup Car and Takes Acting for a Spin
Toyota NASCAR driver Carl makes a cameo appearance in a new Toyota commercial that will debut Sunday during NBC Sports Network's live national broadcast of the Teenage Mutant Ninja Turtles 400 from Chicagoland Raceway in Joliet, Ill. The race kicks off this year's NASCAR Chase for the Sprint Cup championship. The broadcast spot, "Tailgating," was shot this summer at Auto Club Speedway in Fontana, Calif. It features Edwards interacting with tailgating race fans and is part of Toyota's second sports-themed broadcast campaign.
https://pressroom.toyota.com/releases/toyota-nascar-carl-edwards-acting-sept15.htm
Buckle Up for Life Announces Top Tips for Car Seat Safety and Expands to 11 New Markets
Buckle Up for Life, the national car seat education program from Toyota and Cincinnati Children's, is sharing its top safety tips for Child Passenger Safety Week (September 18-24). The program is also announcing an expansion to 11 new markets to help keep even more children safe.
https://pressroom.toyota.com/releases/bufl-toyota-car-seat-safety-tips-11-market-expansion.htm
Also worth noting…
Toyota to Begin Verifying the Needs of Businesses to Encourage the Practical Use of the i-Road– From

September 17

till the end of March 2017, Toyota Motor Corporation will launch round two of the Open Road Project, primarily in Tokyo. The second round of the project this time will involve other companies as well as the general public so as to realize the full potential of Toyota's i-Road ultra-compact concept electric vehicle (EV).https://newsroom.toyota.co.jp/en/detail/mail/13647331
Texas Trip for Toyota GAZOO Racing – Toyota GAZOO Racing heads to Texas this weekend for the second North American trip in short succession, the 6 Hours of Circuit of the Americas. https://newsroom.toyota.co.jp/en/detail/13526671/
Filed Under: Tundra News
Comments (0)