Toyota Tundra Does A Double Front Flip
Jason Lancaster | Feb 09, 2009 | Comments 13
This is something you're just going to have to see to believe: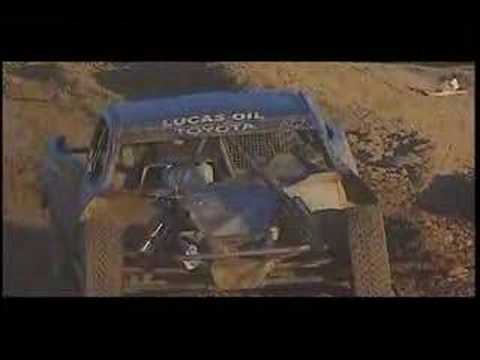 This Tundra does a double-front-flip and lands on all 4 wheels. Just like in the movies. Crazy.
The good news is that the driver is A-OK, so we can have a little fun with this one.
Here's a list of funny things that could have been said by the driver and/or the crowd afterwords:
"Did you see what *God* just did man?" (shout out to Fear & Loathing)
"OOWWWWWWWWW."
"Didn't spill a drop!" (while holding up a cup of coffee).
"The scores are coming in now – the British and the French gave him a perfect 10, but the East German judge gave him a 6?"
"YES!" (Remember the scene with Will Farrel and the tranquilizer gun in the movie Old School?)
"Wow – I think that cured my asthma!"
"That guy's gonna need a new truck…and a new fire suit."
"Wrecked him? Damn near killed him!"
"What happened? Damn it! This happens every time I go to the concession stand!"
"I can do that.  I just don't want to."
Leave your own funny comment below – Jeremy we're looking for something really funny out of you sir.
Filed Under: Tundra Videos
Comments (13)