Toyota Nascar Pit Stop In Times Square New York City
Jason Lancaster | Jun 11, 2009 | Comments 2
This might be the coolest Nascar gimick I've ever seen: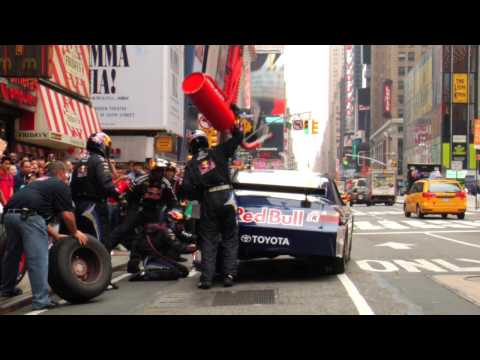 Do you think they needed a special permit? That car isn't street legal, and that burn out is probably against the law in NYC.
I think the best part is that the whole thing went down in front of a TGI Fridays. Nothing says racin' like a meal at a cheesy restaurant chain!
Filed Under: Auto News
Comments (2)