Toyota/Lexus News August 5, 2016
Tim Esterdahl | Aug 05, 2016 | Comments 0
Here is the latest Toyota/Lexus news: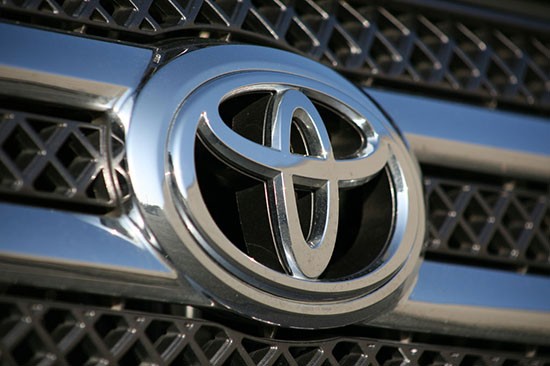 Toyota Motor Sales Reports July 2016 Sales
Toyota Motor Sales (TMS), U.S.A., Inc. reported July 2016 sales of 214,233 units, a decrease of 1.4 percent from July 2015 on a volume basis. With the same amount of selling days in July 2016 compared to July 2015, sales were down 1.4 percent on a daily selling rate (DSR) basis. Toyota division posted July 2016 sales of 186,343 units, down 0.5 percent on a volume basis and DSR basis.  Lexus posted July sales of 27,890 units, down 6.5 percent on a volume basis and DSR basis.
Press Release: https://pressroom.toyota.com/releases/toyota-motor-sales-july-2016-sales.htm
Sales Chart: https://pressroom.toyota.com/article_display.cfm?article_id=5658
Toyota Motor Corporation (TMC) Announces First Quarter Financial Results
Toyota's global net income decreased 14.5 percent for the 2017 fiscal year first quarter, which ended June 30, 2016.
https://www.toyota-global.com/investors/financial_result/
Toyota Debuts New National Campaign on Olympic Opening Ceremonies broadcast
Toyota is encouraging people to come together in the spirit of friendship and fair play through the simple act of holding hands in a new ad campaign, "Stand Together." The campaign will launch with a :60 spot on NBC's Olympic Opening Ceremonies broadcast Aug. 5. The ad features people across the world, from Toyota team members to skydivers to Team Toyota athletes Sanders and Purdy joining hands and celebrating teamwork. Set to the track of The Spencer Davis Group's "Gimme Some Lovin'," the spot communicates Toyota's commitment to mobility that facilitates shared experiences. A special :90 online-only, extended cut version of the spot can be watched on Toyota's YouTube channel:https://www.youtube.com/watch?v=lak6y1S9gM0&feature=youtu.be
https://pressroom.toyota.com/releases/toyota-team-spirit-national-campaign-aug5.htm
Toyota Celebrates Lollapalooza's 25-Year Music Extravaganza by Adding an Extra Hour to the Day
Lollapalooza turned 25 this year, and to help celebrate the milestone anniversary last weekend, hosted the 25th Hour (#25thHour), a surprise concert featuring breakthrough Grammy-nominated recording artist Leon Bridges and Outkast rapper Big Boi. The exclusive, pop-up concert was accessible only to Lollapalooza festival-goers who used Toyota's limited-time "golden ticket" Snapchat geo-filter. Toyota's innovative invitation strategy marks the first instance of a Snapchat geo-filter being used to qualify entrance for an event. The private concert – hosted at Venue SIX10 and featuring a fleet of Toyotas for safe rides home – was the culmination of Toyota's Lollapalooza presence. The Toyota Music experience – an interactive engagement featuring an array of vehicles and music-inspired activities at the Toyota Music Den, a special stage for up-and-coming artists performing short sets.
https://pressroom.toyota.com/releases/toyota-lollapalooza-25-years-extra-hour-concert.htm
Filed Under: Auto News
Comments (0)