All Entries Tagged With: "tacoma trd pro"
Toyota has unveiled a new off-road TRD Pro package at the 2014 Chicago Auto Show. Billed as the next evolution of TRD off-road performance, this new offering is sure to grab a lot of attention. Here is what you need to know.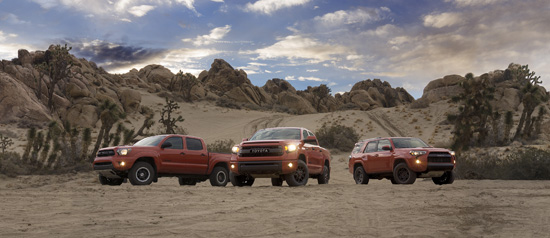 Look at this trio of off-road vehicles! These guys are ready for some dirt.