Should In-Car Alcohol Detection Systems Be Mandatory?
Jason Lancaster | Apr 28, 2008 | Comments 19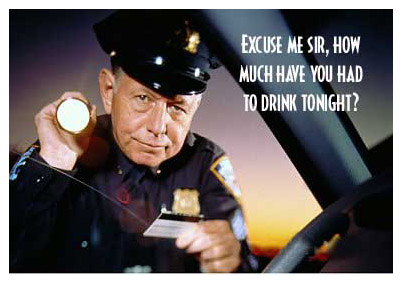 Of the 42,000 traffic-related deaths each year, approximately 18,000 are said to be caused by alcohol. Considering most of these deaths (if not all) could be prevented, it makes sense to consider mandatory alcohol detection systems in all cars.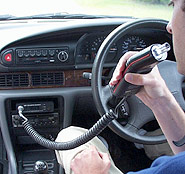 Studies have shown that current alcohol detection systems, known as interlock devices, do a great job of preventing drinking and driving. However, most consumers and manufacturers have resisted installing these systems in all cars. Vehicle manufacturers dislike interlock devices because of there bulk and expense. Consumers dislike them because they're very intrusive. Many drivers (most of whom are responsible and sober) resent having to breath into an interlock device in order to start their car, and understandably so.
But what about a more passive system for detecting alcohol? No bulky breathing device, no expensive equipment. Just a simple set of completely passive sensors that keep people from drinking and driving. Technological advances in alcohol detection are making this idea a reality.
In 2007, Nissan Motor Co. created a concept vehicle to showcase the advances in passive vehicle alcohol detection. The two part system featured:
a sensor on the shifter/transmission stalk that measured the alcohol content in sweat from the driver's hands and
a "sniffer" that detects alcohol molecules present in the air inside the vehicle's cabin, presumably from the driver's breath.
Nissan's system could disable the starter (like the interlock device), or shut off the vehicle's engine when the car comes to a complete stop (like at a stop sign or intersection). It could even "tattle" on it's driver by calling local police and telling them where the car is using an onboard GPS and cell phone system.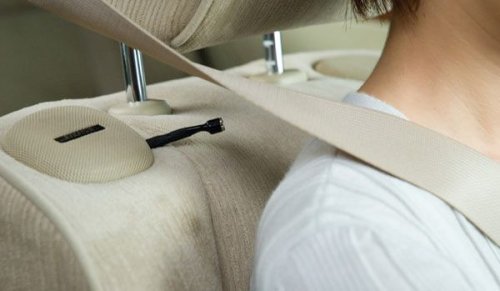 Nissan's passive alcohol "sniffer" measures alcohol molecules in the air.
Interest in this technology is significant. NHTSA, (the National Highway Traffic Safety Administration) in conjunction with the Automotive Coalition for Traffic Safety, recently decided to fund research into a Driver Alcohol Detection System for Safety (DADSS). The goal of the DADSS is for the technology to be unobtrusive and not impact sober drivers in any event, while still preventing drinking and driving. It is hoped that the technology will also be inexpensive and maintenance-free.
The implications of this research grant are obvious: If someone can figure out a way to incorporate a cheap and reliable alcohol detection system into new cars, government regulators will likely make them mandatory. The talk is that these systems, assuming the technology continues to develop, will be required by 2018.
But what impact will these systems have? Will the system be able to differentiate between a driver who's had one beer and a driver who's had a dozen? Can a detection system determine if the driver is sober, even when all of the passengers are not? How will consumers like the system? Despite the obvious insurance benefits (rates would undoubtedly be lower for a car equipped with an alcohol detection system), will consumers tolerate this feature? Will some consider it an invasion of privacy?
What do you think – should new cars come with an alcohol detection system? Should the system be mandatory?
Filed Under: Auto News
Comments (19)