Monster Jam Toyota Tundra Visits Sandy Hook
Tim Esterdahl | May 13, 2013 | Comments 2
Want to cheer up a devastated community? Send in the BIG boys like the super-sized Toyota Tundra of Advanced Auto Parts Monster Jam Monster Truck Series. This truck brought a lot of smiles to the kids faces.
According to
The Newtown Bee
, four monster trucks were at the Sandy Hook Volunteer Fire & Rescue main station on Saturday May 4. The event was put together by Pat Summa of the truck series and Sandy Hook Volunteer Fire & Rescue Firefighter Pete Barresi. Helping to also put together the event was Steve Zion of Toyota Wallingford who said he wanted the children to know "something good is happening here, rather than the tragedy that did happen here."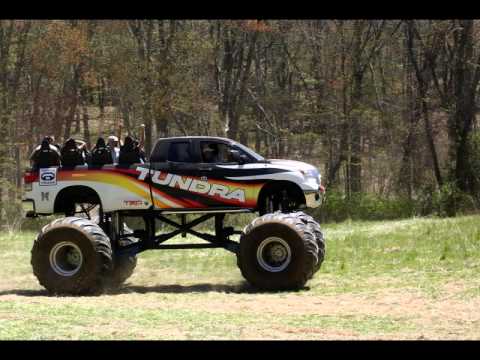 The event was presented with no charge for visitors and T-shirts were sold to raise money for the Chase Kowalski Memorial Fund – a student who died in Sandy Hook shootings.
Pretty cool!
Related Posts:
Filed Under: Tundra News
Comments (2)