Interview with Sportsman Tundra Creator
Jason Lancaster | Nov 08, 2010 | Comments 11
I was lucky enough to bump into 'Moose,' one of the guys that helped design and create the Sportsman Edition Tundra at the 2010 SEMA show, and he was willing to do a quick camera interview for TundraHeadquarters.com. Check it out: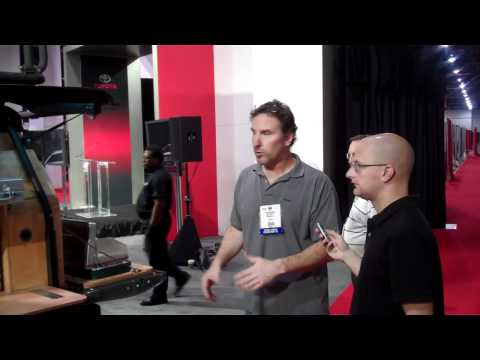 Some interesting trivia about the truck:
According to Danny – a frequent TundraHeadquarters commenter – there's a fundamental flaw in the design of this truck. Many states have laws on the books that make it illegal to shoot an animal from a vehicle…even if that vehicle is stationary! Depending on where you live and what you're hunting, it might not be a good idea to build a hunting blind on top of a truck (not that this is really a practical idea anyways, but you get the point).
When the engine is running, the tent on the platform buffets like crazy (the exhaust vent is directly underneath).
According to Moose, the truck handles "surprisingly well" even with all of that weight on top.
The passenger side fender (the one that slides in and out and folds down) was a little sticky. Both Moose and one of the Toyota employees at the show struggled getting it to un-latch. That's not an indictment of the quality, mind you: it's probably hard to make everything work perfectly in time for the show. However, that IS why I have a goofy smile on my face during that part of the interview. Moose worked pretty hard to get it open and we needed a second take.
The total time to build? 88 days. That means that Toyota was probably putting the idea and concept together with Bass Pro Shops sometime around March. I can only guess that the timing had something to do with improving Tundra sales at that time, as this concept was likely very expensive.
Special thanks to Moose for speaking to us!
Also, you might want to watch Toyota's "making of" video for the Tundra Sportsman too: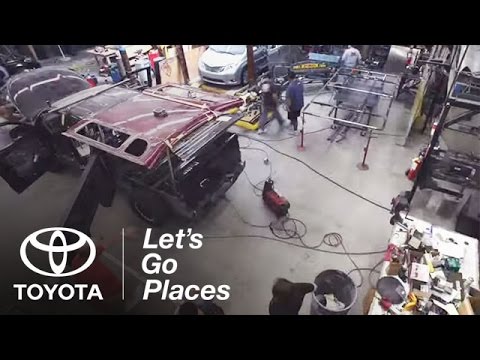 Thanks to Danny for sending that link.
Filed Under: Featured Vehicles
Comments (11)