Ford MyKey System Discourages Responsibility
Jason Lancaster | Oct 13, 2008 | Comments 9
How many of us exceeded the speed limit, cranked up our stereo a little too loudly, or neglected to wear our seatbelt when we first began driving? How many of us had a teenage fender-bender? How many of us learned the hard way that one or all of these behaviors were foolish and are now wiser for it?
Ford has come up with a safety system that will allow parents to keep their children from acting stupidly while driving a 2010 Focus with the "MyKey" system. Parents will issue their young driver a specially programmed key that limits top speed and stereo volume, as well as a feature that locks out the stereo so long as seatbelts are un-fastened. The MyKey system also features an earlier-than-normal low fuel reminder and some very innovative radar-based "potential collision" warning sensors. In short, the MyKey system will help parents keep their kids from acting like, well, kids.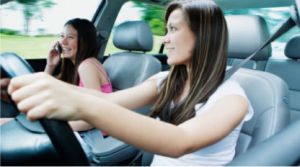 Will Ford's new MyKey system make teens safer at the expense of responsibility?
On the one hand, the benefits are obvious. Teen drivers (as a group) are more likely to have an accident, so the MyKey system may help reduce accidents (and therefore insurance rates) by reducing speeds, warning about possible collisions, and limiting distracting music. Teens might accept the system as they'll likely enjoy more freedom from their re-assured MyKey programming parents.
However, let's set the positives aside and talk about the negatives. This system doesn't help teens learn and explore limits – what happens when the next car these young people drive doesn't have the MyKey system and they're suddenly able to drive as fast as they would like? What will happen when these young people can make the stereo as loud as they want, or decide not to wear their seatbelt without fear of retribution? What happens when they don't get an audible warning when their car is approaching a potential collision?
What happens when these young drivers enter the real world?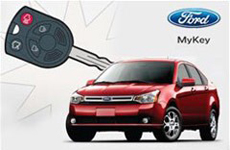 The MyKey system is an example of the safety nets that plague the "don't let me fail" generation – rather than letting children explore their limits and make mistakes (i.e. FAIL), a large element of our society has decided that children should avoid failure situations at all costs. The result is a generation that doesn't take responsibility for their actions (or their failures), insisting instead that someone or something else is to blame.
Of course, the MyKey system makes sense. The harm caused by artificially set limits and radar-based collision warnings is more than compensated by the safety benefits. Still, it also makes sense to consider exactly what the harm is in letting young drivers speed, crank the stereo, and maybe even get in a little fender bender. After all, we turned out OK – won't the kids turn out OK too?
Filed Under: Auto News
Comments (9)