$7500 On F150, Toyota Leads Reliability Survey, and Tragic Off-Road Racing Accident
Jason Lancaster | Aug 17, 2010 | Comments 10
Racing Accident Kills 8
First, my heart goes out to the friends and family of dozens of people today that were either killed, injured, or witness to a really awful racing accident. The video below tells the story: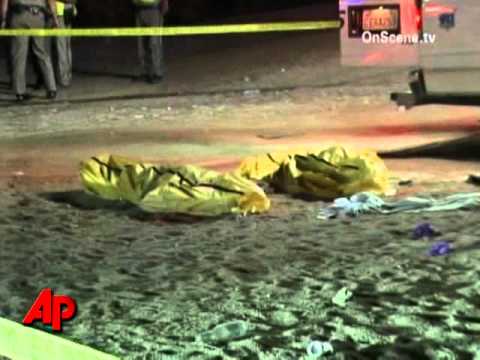 The driver, according to a few opinions I trust, was doing what he was supposed to be doing (racing) and his truck got away from him. There are people trying to find someone to blame right now – the BLM, for example, has said that their use permit required drivers to slow to 15mph when they were within 50′ of spectators – but anyone who watches these races will tell you that's a rule that is not followed. The fans were too close, and there are no easy answers as to how to solve this problem. Frankly, it's a little surprising something like this hasn't happened before.
By the way, I don't want to show it, but there's a CBS news video of the accident taken about 100 yards away from the scene here – it's not gruesome, but it's not easy to see.
Donations to the victims are being accepted here.
Clearly, off-road race organizers are going to have to figure out how to keep crowds safe from this point forward. The tough part is going to be able to do that cost effectively. Off-road courses are vast, and fencing off miles and miles of road to keep spectators back isn't financially feasible. Wes Kibble, someone I follow on Twitter, has said that racers are afraid insurance costs will become so prohibitive as a result of this accident that the sport may suffer significant harm.
Off-Road.com has written an interesting article about this event and it's potential impact on the future of the sport – let's hope that someone can come up with a way to take keep crowds safe without hurting the sport.
Ford Gets Aggressive Closing Out 2010 F150s
Any hard-core Ford fan will tell you that the F150 is the best truck on the road, and they'll often point to Ford's tremendous sales figures as "proof." Unfortunately, this perspective is a little simplistic:
Ford sells a lot of F-series to fleet customers who are, more often than not, simply looking for the best price
Ford has a great dealer network that reaches every customer in the USA
Ford is willing to put big cash up to sell trucks every year – $7500 on some 2010 XLTs, for example
Don't get me wrong here – Ford makes one hell of a truck and I'm a big fan. However, don't let the sales figures fool you – it's pretty easy to "win" a sale when you're offering a massive cash incentive to people to buy your truck. Sales figures are part of the puzzle, and definitely an indicator of a solid product, but they should always come with an asterisk and a disclaimer that reads *A lot of these trucks were heavily discounted and/or sold to fleets.
Toyota Leads TrueDelta Reliability Survey
Yesterday I wrote that no one really knows how Toyota's reputation for quality and reliability has faired since the unintended acceleration scandal. However, according to a reliability survey from the website TrueDelta, Toyota's reputation is fine. The Truth About Cars writes:
Despite the recent media circus, Toyotas continue to be most consistently better than average
Is this scientific, exact proof that Toyota's reputation is intact? No.
Is this interesting data that supports study results from JD Power and Consumer Reports about Toyota quality and consumer perceptions? Yes.
Toyota may or may not be number one in the public's, but by all accounts their products are excellent. Of course, if you're reading this, you probably already knew that.
Filed Under: Auto News
Comments (10)