The Eliminator Project Begins – Initial Dyno Test
Jason Lancaster | Aug 24, 2011 | Comments 3
The Eliminator started out as a phone call. Mark, a contributor to the site, had a chance to get his hands on a nice little used 2007 Tundra regular cab 2wd with the big motor and only 57k miles. The question was, would I interested in putting the time in to making this an official TundraHeadquarters.com project truck?
I said, "Uhh…ya. Let's do it." Little did I know it would become the biggest TundraHeadquarters time-soak ever. Bigger than writing/editing posts and moderating comments. Bigger than heading to SEMA in 2010. Little did I know that not one but two different companies would promise parts but then never deliver.
But listen to me complain.
Thanks to the generous contributions of BedRug, Extang, DynoMax, Belltech, and AIRAID, plus generous help from Mountain States Toyota, we have a nice little dropped Tundra with even more power than a factory truck at our fingertips. Of course, mad props to Mark for making this happen and doing so much to move it along. Very grateful for that too.
Here's our initial dyno test data:
Test altitude: 5301 ft
Max RWHP (adjusted): 292 hp
Max RWTQ (adjusted): 301 lb-ft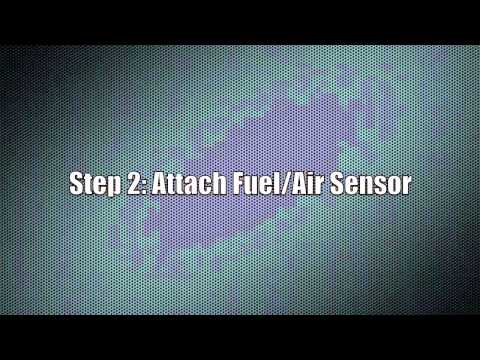 You may be saying "gee Jason, I thought the Tundra had 381hp – why is the measured HP so low?" The answer has to do with our test altitude and of course, driveline loss.
A good rule of thumb is that engines lose about 3% of their stated power for every 1,000 feet in altitude. So, at 5300 feet, we've lost just about 16% of the stated horsepower. Some estimate the loss at 4% or 4.5% per 1,000 feet, but I haven't found this to be the case.
So, a 381hp motor only makes 320hp at our altitude (give or take).
Next, we have driveline losses. I've seen estimates as low as 5% and and as high as 20%, but my own experience testing Tundras leads me to believe it's about 10% at the rear wheels. That means our 381hp flywheel horsepower figure is now down to about 288 hp…which is just about what we get when we've dyno'd a factory spec Tundra.
Filed Under: TundraHeadquarters.com
Comments (3)