Chevy Towing Fail
Tim Esterdahl | Jan 09, 2013 | Comments 6
Driving a truck up on a flatbed trailer to tow isn't that hard is it? Apparently it is. Especially if they towing truck isn't in PARK. Get your popcorn ready for this redneck comedy!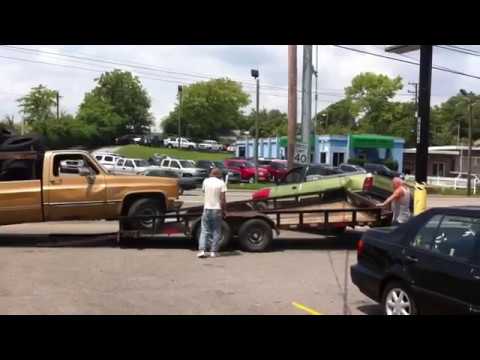 Really, you need to put the Dodge in Park prior to driving the Chevy up on it. No, get out of here!
Now we could make all sorts of domestic redneck truck owner jokes, but we think the video does that already. Next time you need some proof about the overwhelming lack of common sense in this country, go ahead and send around this video.
Special thanks to BangShift for putting this video up.
Filed Under: TundraHeadquarters.com
Comments (6)