Tundra Traction Control Comparison Videos – A Tale of Two Agendas
Benjamin | May 20, 2011 | Comments 10
They say a picture is worth a thousand words, and in the world of viral video, a YouTube link can spew forth opinions at a rate many times that of a single photograph. There's no denying the power of a well put together video, especially in the automotive world where many drivers adopt the attitude of "seeing is believing" when it comes to performance.
Unfortunately, just because a video has been produced in a professional and well-executed manner, there is no guarantee that the information presented is impartial. Promotional videos released via thinly-disguised publicity campaigns which adopt an air of third-party legitimacy are inherently deceptive. This is just as true in "political action committee" TV ads as it is in the hotly-contested full-size pickup truck market, where so much emphasis is put on comparing and contrasting the capabilities of the offerings from Ford, Chevrolet, Dodge and Toyota.
What you're about to see is two different videos, each of which claims to do the exact same test…but with very different results. [Spoiler alert: GM lied about the way their trucks compare to the Tundra.]
The following video clip pits the Toyota Tundra versus the Chevrolet Silverado in a series of low-traction situations in order to evaluate their respective traction control systems.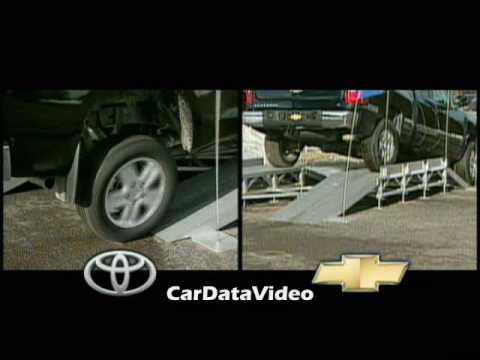 From the even tone of the narrator and the on-screen results, it would appear that the Silverado is clearly more capable than the Tundra when it comes to using its traction control system to get through difficult situations.
How can it be, then, that the next video essentially proves the opposite point of view?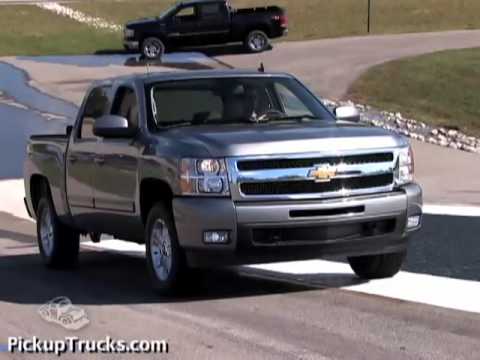 Again – a slick and professional-looking test performed with high production values imparts a great deal of weight to the claims made by those on-camera. However, the results of the test directly contradict the findings of the previous video. They can't both be right, can they?
No, they can't.
But then again, what each video is "right" about is perhaps not as directly comparable as it might seem at first blush. It is very difficult to accurately evaluate two different traction control systems without using carefully-controlled, lab-like conditions and the same skilled drivers in each test. This is why when pickup trucks are developed, they are put through their paces by professionals who have access to extensive testing facilities that offer the chance for repeatable results – not by magazines or PR firms with video cameras, mud bogs and running water.
While it's always a good idea to get information from more than one source, this seems like a situation where GM's thinly veiled promotional video was – at best – misleading. At worst, it's an outright lie. PickupTrucks.com used a real-world test and came up with a much different result…which makes you wonder just how legit the first, manufacturer-arranged video is.
NOTE: Special thanks to Danny for bringing these two videos to our attention. Great work!
Filed Under: TundraHeadquarters.com
Comments (10)