Tundra Tool Box Buying Tips
Benjamin | Mar 02, 2011 | Comments 2
When Jason was at SEMA this year he was able to speak to several different representatives from truck tool box companies about the details of their various products. What emerged from the interviews was a series of interesting takes on what goes into making a solid, safe and secure tool box for the truck bed of your Toyota Tundra. With that information in mind, we've put together a brief tutorial to help you use this knowledge to your advantage when selecting a tool box of your own. Special thanks to the video assist from Orion Newman of Better Built tool boxes.
Materials and Design
One of Orion's main recommendations was to choose a tool box built out of a single piece of aluminum, reducing the number of welds to a bare minimum. Obviously there is the need to fully weld each of the five lower pieces of the box to each other, but aside from that each "side" of the box should be cut from a single piece of metal. This dramatically improves the overall strength of the box.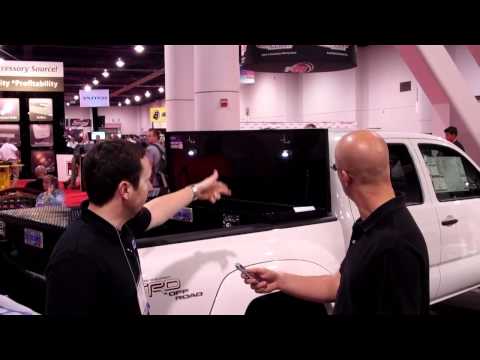 Weather sealing is also an important concern, with the need for enough foam around the lid to resist water being sprayed into the box while the vehicle is at speed. A tight latching system is also a big help in keeping the elements out of your tool box.
Security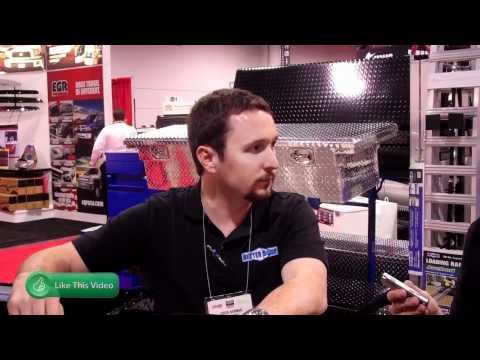 A truck tool box is only as good as its lock in terms of how well it can protect your gear from would-be thieves. Orion showed Jason the rotary latch used inside the Better Built tool boxes that replaces traditional hook latch designs. A hook latch is not able to capture the striker pin in the lock with the same authority as a rotary design. Rotary latches eliminate the chance that someone could shake the lid open or attempt to pry the latch from the outside with any success.
Fit, Finish and Features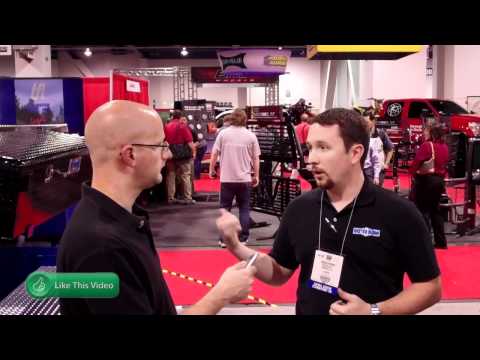 Aluminum truck boxes essentially come in two different colors – silver treadplate and black treadplate. Aftermarket paint for aluminum boxes is out there, which means that you could bring your toolbox to your local paint shop and have it sprayed to match the hue of your truck.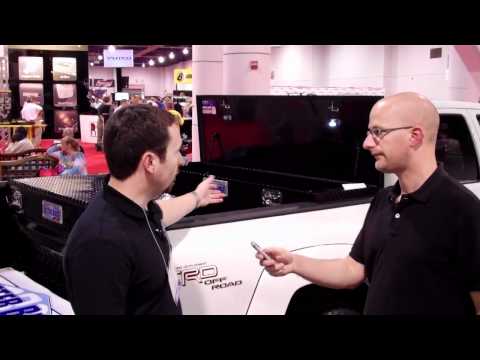 Better Built also offers a special bracket system that works together with Toyota's box rail system so as to facilitate "no drill" mounting – making it easy to secure your tool box without running the risk of corrosion or tearing.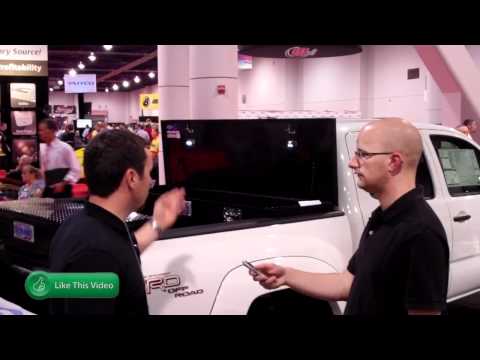 Finally, lighting is also an important consideration for tool boxes. Keep in mind that with the lid up, your box lid is most likely going to block the built-in light at the back of your truck's cabin. LED lights mounted inside the lid can help you to see your tools in the dark, and those that offer a flashing strobe setting can also help to keep you visible and safe if you happen to working on a jobsite or stopped on the side of the road where traffic is an issue.
Filed Under: Toyota Tundra Accessories
Comments (2)