Truck Safety Then And Now – 1990 vs 2010
Jason Lancaster | Jan 22, 2010 | Comments 6
Pickup trucks have evolved quite a bit in the last 20 years. In 1990, fuel injection and automatic locking hubs were "new" technology, most trucks were available with manual transmissions, and the most powerful engine in a half-ton was Chevy's 454 V8 with 255 hp. Safety standards have changed a lot too – a 1990 Toyota pickup had just a one-star safety rating in a driver's side frontal-impact test (yikes!).
Pickup truck safety, along with fuel economy and performance, has improved a LOT since 1990. The 2010 Tundra DoubleCab and CrewMax trucks have a 5 star National Highway Transportation Safety Administration (NHTSA) crash test rating. 2010 Tundras also have brake assist; anti-lock disc brakes; stability control; traction control; electronic brake force distribution; and all the standard front-seat side full-length curtain side airbags, plus new front-seat knee airbags. In 1990, most of these safety technologies were considered "cutting edge."
Unfortunately, some of these technologies – like electronic stability control and side airbags – were still considered "cutting edge" until just this year. Chevy, GMC, and Nissan didn't make side airbags or stability control standard until 2010…despite their well-documented safety benefits.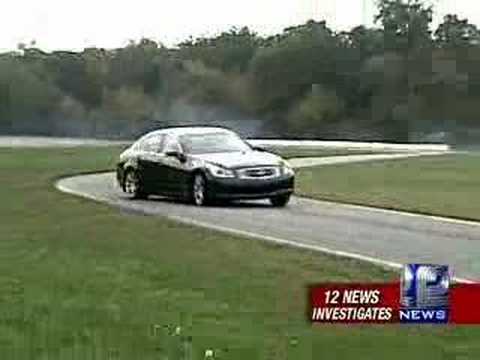 A nice explanation of the benefits of electronic stability control
Of course, when you talk about safety, you can't just talk about government crash tests. In addition to a 5 star crash test rating from NHTSA, the 2010 Tundra has also earned the highest possible rating of "good" during side- and rear-impact crash testing conducted by the Insurance Institute for Highway Safety (IIHS). In fact, the Tundra holds the honor of being the first ever full-size pickup to earn the IIHS's Top Safety Pick award back in 2007.
However, the really good news is that the Tundra isn't alone in terms of being safe. Trucks from every major manufacturer also enjoy solid safety ratings, with most trucks having government crash test ratings of 4 or better. The IIHS rates most 2010 model trucks as "Good" in front and rear impacts, with only a couple of trucks rating "Marginal" in side impacts.
As a result of all of these safety advances, you can get cheaper car insurance for a new vehicle than you could have ever had before (adjusted for inflation, of course). Car insurance rates are largely set by the risk of personal injury, so safer vehicles tend to have lower rates. Isn't technology grand?
Filed Under: Auto News
Comments (6)