Toyota Tundra Bed Bounce Data Indicates Shocks To Blame
Jason Lancaster | Dec 08, 2008 | Comments 74
Many 2007 and up Toyota Tundra owners have experienced something we like to call "bed bounce." Our best post on the subject explains the Toyota Tundra bed bounce problem quite well, and you can read about a couple of suggested fixes for bed bounce – "possible bed bounce cure" and the "Willybar Bed Bounce treatment".
Still, the fact is that neither of the above fixes is ideal or 100% effective. The truck shouldn't have this issue in the first place. We're disappointed that Toyota hasn't fixed this issue to date, but perhaps the trouble is the fix isn't that easy. In the interests of generating a bed bounce fix, and helping Tundra owners nationwide get Toyota's attention on this issue, we've been talking about this problem for a while now.
One of our readers, Jeff, works for a company specializing in measuring and analyzing frequency data. In a previous career, Jeff worked as an engineer with a Nascar team. Between all of his knowledge and experience, Jeff (a Tundra owner who has experienced bed bounce first hand) decided to measure the difference in suspension response between his old 2003 Tundra and his new 2008. Here are some graphs of the results and some conclusions: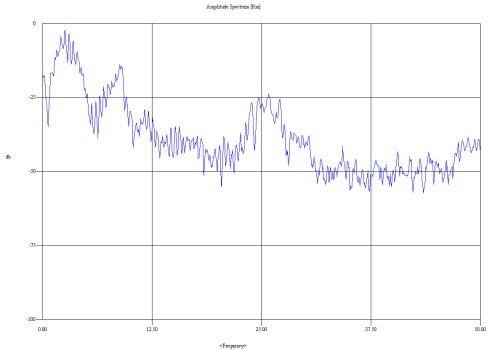 Here's a summary graph of the frequency amplitude for all of the tests Jeff conducted on his 2003 Tundra. The 2003, which does not experience bed bounce, has a peak amplitude of about 3 hz.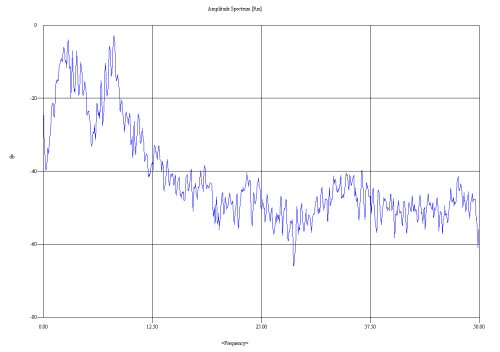 Here's the same summary of bed vibration frequency amplitude data for the 2008 Tundra. Note that the peak frequency for the 2008 is 8 hz. While the 2003 Tundra exhibits a significant amplitude at 8 hz, it's much less pronounced. Both trucks have a strong amplitude at 3 hz, so we can assume that's not the cause of the bed bounce problem.
Here's the two data sets overlapped (not an exact overlap – just for graphical effect):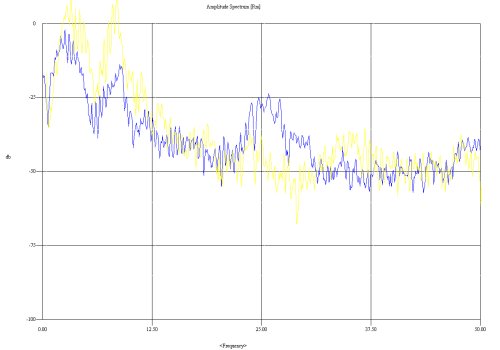 The 2008 Tundra data (yellow) shows a clear increase in amplitude at 8hz over the 2003 Tundra (blue).
What does this data mean? We're not 100% sure, but we think it's safe to draw the following conclusions:
Clearly, the suspension of the 2007-and-up Tundra has an issue with dampening 8 hz frequencies. This could be the cause of the bed bounce problem.
According to Jeff, dampening the spare tire had a limited impact on the test results. In other words, turning your spare tire into a damper works to reduce bed bounce, but not that well.
If the 8 hz amplitude is indeed the cause of bed bounce, this is a problem that can be mitigated by the truck's shock absorbers. Jeff's Nascar experience was specifically related to reducing low frequency vibrations by changing shock valving, rebound rates, etc. Considering that many Tundra owners have stated that a new set of shocks has helped with the bed bounce problem, this observation makes sense.
Bottom line: Toyota – fix this problem already. The data indicates that a change in the shock absorbers could fix or at least mitigate the Tundra's bed bounce problem. New shocks are a relatively in-expensive fix for a problem that effects a small portion of Tundra owners. It wouldn't even need to be a recall – Toyota could just offer a different set of rear shocks to any Tundra owner that complained. Obviously, new shocks might effect ride or handling, but obviously many Tundra owners would trade a little bit in either of those departments for a reduction in bed bounce. What's the hold up?
Special thanks and shout-out to Jeff for preparing this data and sending it to us – great work man. Thank you.
Filed Under: Tundra Recalls
Comments (74)