All Entries Tagged With: "fox shocks"
A coilover system is one of the most cost-effective ways to upgrade the suspension on your Tundra.  Fox Racing has come out with a set of coilover replacements that can tighten up the front end of your pickup for driving over rough terrain and which don't require any special modifications to install.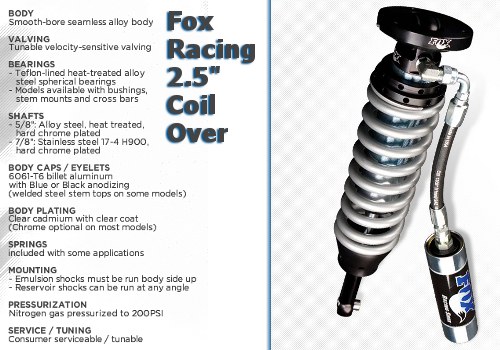 The Fox Racing 2.5 coilovers make use of Eibach springs and come with all of the necessary hardware for installation.  The nitrogen shocks are pressurized to 200 psi, and they can be tuned on the truck.  Out of the box, they offer 2.5-inches of lift (hence the name) over the front wheels.  The coilovers make extensive use of billet aluminum and really look great once installed.