DIY 2014 Tundra Now Available – Build Your Own New Truck
Jason Lancaster | Apr 03, 2013 | Comments 6
The DIY craze has finally hit the auto industry. For the first time in 100 years you can build your own brand new truck: all you need is some paper, scissors, and glue.
The best part? This new truck doesn't burn any gas, won't ever need any maintenance, and can go wherever you want it to go.
OK – you caught me. It's a Tundra made from paper. However, you CAN build one yourself – the template is free. Download it below.
A Tundra Paper Model?!
Why not? The 2014 truck isn't going to be available for a few more months, so this should tie you over until then. As mentioned above, the tools you need to build this truck are:
A pair of scissors or – even better – an X-acto knife
Some simple elmers glue (that really does work best)
A straight edge and a cut surface to cut on (Olfa cutting pads work great)
Some heavy card stock
A good printer (or a couple bucks for printing at your local print shop)
The creator of this truck – Jesse of PaperCruiser.com (who we hired to create this just for you) – recommends taking the PDF download to your local print shop (or Kinkos) and having them do the printing for you. Then, just start cutting and gluing.
If you'd like help with assembly, you can watch this time-lapse video for some tips: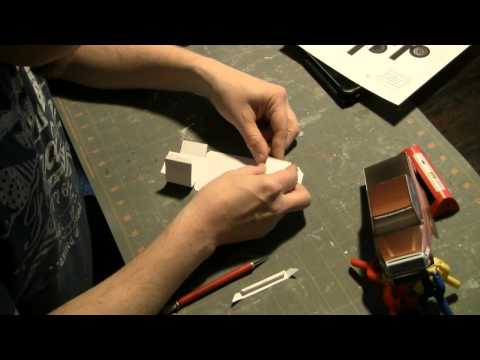 How To Get Your Free 2014 Tundra PDF Template
There are three ways to get your own free template – like us on Facebook, follow us on Google+, or send out a Tweet with a link to this page.
Like us on Facebook to Download Your DIY 2014 Tundra
Give us a Google+1 to Download Your DIY 2014 Tundra
NOTE: The PDF download is a couple megabytes, so it might take a minute to download.
OK…there's a fourth way, but I really hope that you'll take a minute to use one of the methods above instead. However, if you click on this link, you'll be able to download the PDF without liking us, following us, etc. However, if you go this route, we'd really appreciate it if you at least like the page your on using the "like" button below.
Thank you! Have fun!!
Filed Under: TundraHeadquarters.com
Comments (6)