Best Tundra Mudding Videos
Benjamin | Jan 28, 2011 | Comments 11
The Toyota Tundra is one tough truck, which has helped to make it a popular platform for mudding. For anyone unfamiliar with the sport, "mudding" (also known as "muddin") is the act of taking a pickup through one or more deep mud holes without getting stuck – or at least, without getting stuck too badly.
Some people choose to mod their Tundras for more effective mud play, while others run what they brung and take their stock rigs through the pits without batting an eye. Either way, it makes for some entertaining video footage. Let's take a look at some of the best Toyota Tundra mudding videos available online.
This Tundra owner decides to fully master his particular mud pit by running through it both forwards and backwards. His truck features a six-inch Fabtech lift with 37-inch Nitto rubber.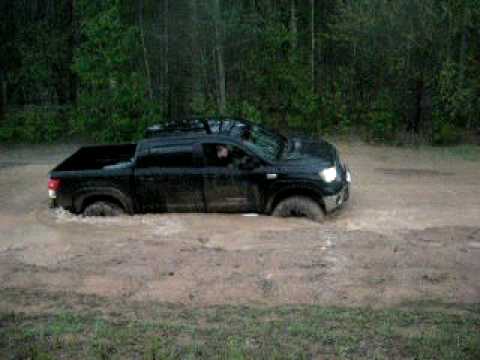 Not all Tundra drivers have as smooth a mud pit experience as the owner in our first video. This much smaller pit offers a big challenge to the modded white pickup on camera.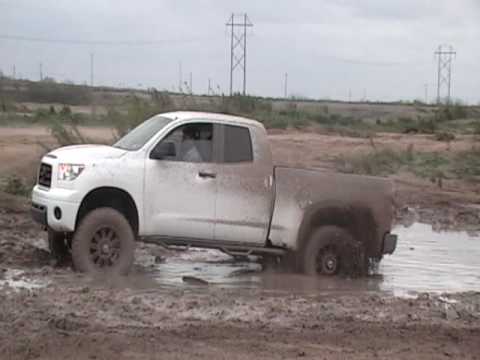 This next video is a family affair, with Dad running through his own backyard mud pit while his offspring watches. Sometimes mud can look deceptively easy to get through.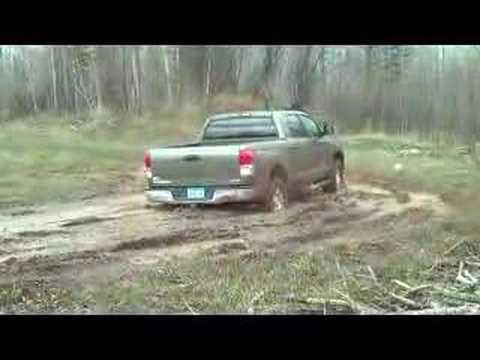 If you don't mind sitting through a bit of an introduction, this video offers a fun look behind the scenes of filming a Tundra commercial in a huge mud bog. The camera angles are great and the action seems like a lot of fun for the pros who were paid to just play in the pit all day long.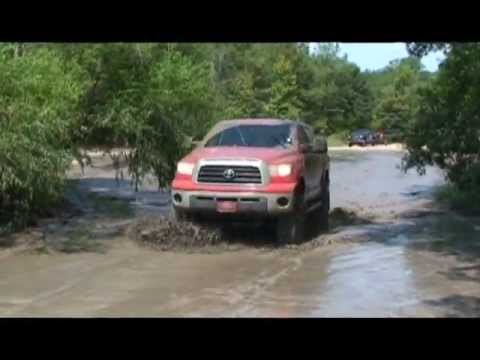 Three Toyotas in a row take on this mud pit, with the latest generation bringing up the rear behind a huge wave of water and muck.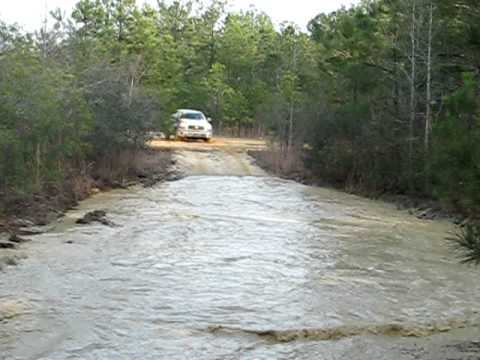 We're including this next video as an example of what not to do when filming trucks in the mud. The camera operator here seems to either have a lot of faith in the driver of the Tundra he is filming, or is simply confident that Mother Nature and gravity will slow the truck down in time. Note to self: Never stand directly in front of a speeding truck, no matter how steep the hill looks.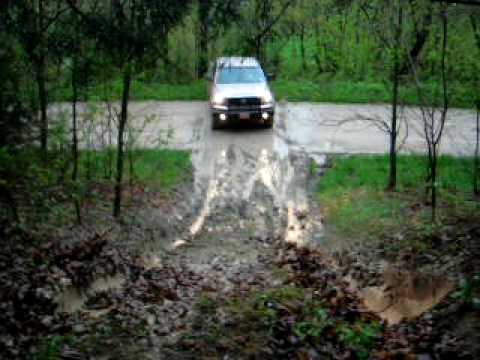 We'll leave you with an example of how even the best-laid plans can go wrong out in the mud pit. This mighty Tundra has bitten off a bit more than it can chew here as it tries to dig its way out of what must have looked like fairly solid ground when he first drove into it. His buddy's directions don't offer much help, but if you don't get stuck at least once out in the mud, you probably aren't having as much fun as you could be.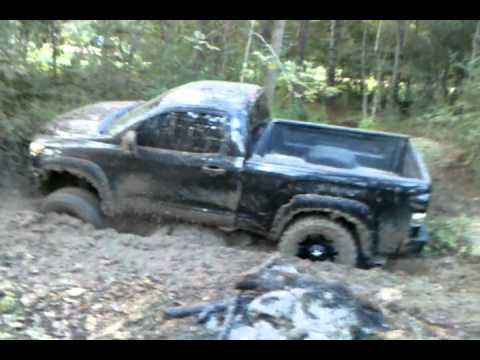 Filed Under: Tundra Videos
Comments (11)