2 Crave Toyota Tundra at SEMA
Benjamin | Oct 21, 2013 | Comments 7
UPDATE: With the 2013 SEMA show coming in just a few short weeks, we thought we would rerun some of posts showing the cool trucks that have been there over the years. This year's show runs from Nov. 5-8.
2 Crave is an aftermarket wheels company that made a splash at this year's SEMA show thanks in part to the spectacular looking 2010 Toyota Tundra that took up some serious room in its display area.  2 Crave offers a full line of high end rims for a startling number of automobiles, but its has also branched out to offer wheels to the off-road crowd and this was the theme behind the 2 Crave SEMA Tundra.
The 2 Crave Tundra was naturally wearing a set of NX-1 2Crave 20-inch rims.  Offering a 10-inch width, the black-finished rollers were wearing 38 x 15.50 tires featuring an aggressive, knobby tread pattern.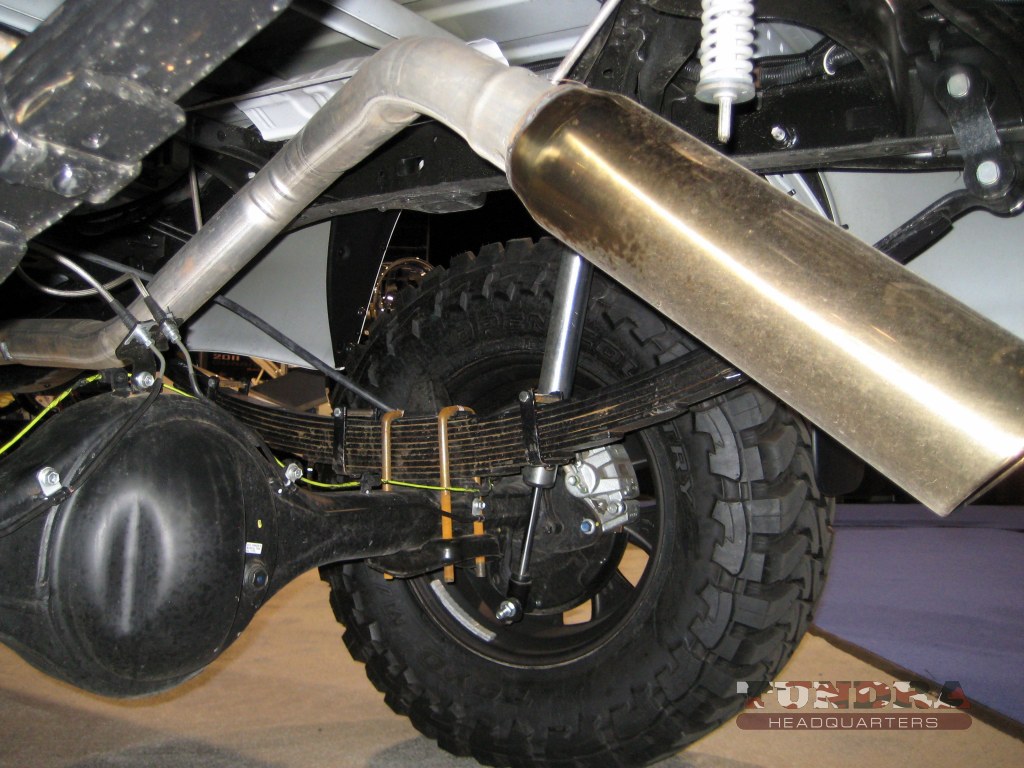 The 2 Crave Tundra's snazzy rims were set off by a 12-inch lift provided by a Bulletproof kit, matched with externally-reservoir Fox shock absorbers and Atlas leaf springs.  Also drawing the eye was the all-over body graphics package, contrasted in black against the white of the Tundra's paint.  The words 2CRAVE.COM and EXTREME, along with the 2 Crave logo were branded across the vehicle like so many tire treads.  A pyramid of rim boxes decorated the Tundra's cargo compartment.
Inside the truck, the Tundra's audio system had been enhanced by way of a Pioneer setup that featured a 2,000 watt amp, two 10-inch kickers and amp steps.  In addition to the NX-1 rims, 2 Crave also offers NX-2 and NX-4 models finished in black or chrome and coming in sizes ranging from 16×8-inches all the way up to 20×9-inches.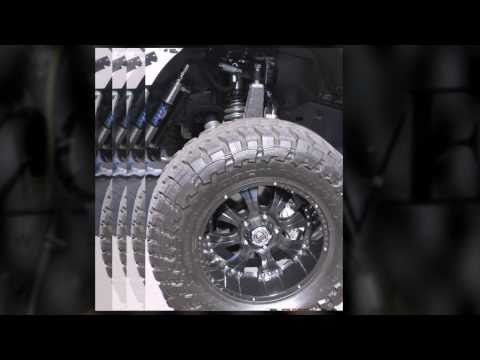 BONUS
We also saw this truck and the 2nd annual TundraStop truck meetup – here are some more photos:
Filed Under: Featured Vehicles
Comments (7)