2010 Toyota Tundra Prototype – Minor Changes
Jason Lancaster | Jan 06, 2009 | Comments 22
As part of our coverage of the 2009 San Diego Auto Show, we grabbed some photos and video of the 2010 Toyota Tundra prototype that debuted there.
First, take note of slightly modified grill. We anticipate this change will likely carry over to all 2010 Tundra models. Next…
The big exterior change for the 2010 Tundra, if you can call it "big," is the different looking tail lights. See the 2010 tail light above and the 2008 tail light below. Not much difference.
Our 2008 Tundra Made In America project truck.
Finally, we come to the dash. The 2010 Tundra prototype dash layout is the same, but we hope that Toyota considers implementing the black face gauges in more than just the base model. They're much easier to read. echoua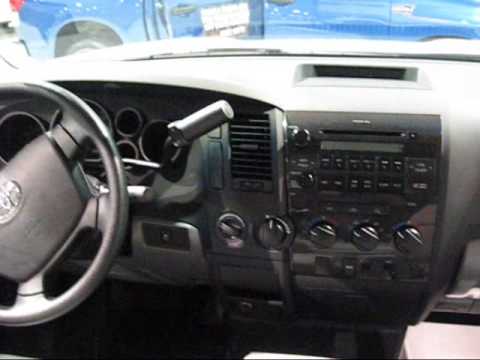 Check out this video of the interior.
Bottom Line: The 2010 model year Tundra will be more of the same. Still, 2010 (and the debut of the 2011 Tundra) was the original time line for a host of Tundra enhancements…let's keep our fingers crossed and hope that Toyota still plans to bring along an update in late 2010 with the new 2011 Tundra.
Filed Under: Tundra News
Comments (22)